Hey parents - it's time to start planning for Fall Break!
No matter exactly how your fall break takes shape - one week, two weeks, a quick couple of days off work with the kids - we invite you to spend part of it here in Morgan County. Whether you're planning a couple of days away from home, a quick day trip or a full week of time off, you'll find loads of family fun and seasonal fall activities to fill your Fall Break right here in Morgan County. We've highlighted some of our favorites for you right here. Embrace the season, complete with traditional autumn activities and the signature flavors of fall!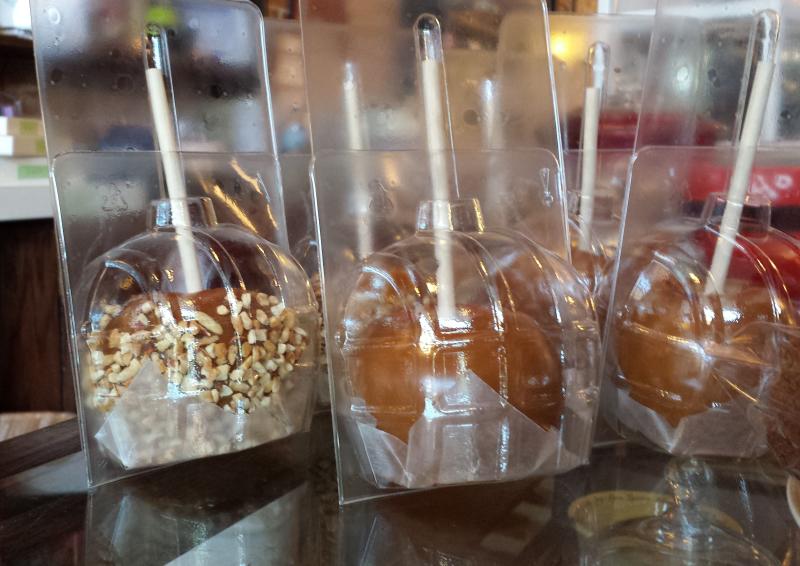 Horse Around
Horseback riding during the summer can be a pretty hot and sweaty event - for both you and the horse! Take advantage of cooler (but not cold) temperatures to experience Grandpa Jeff's Trail Rides in Morgantown. Social distancing is almost automatic when you're on horseback, and Grandpa Jeff provides a custom experience for your group. All riders are matched to the perfect horse for their experience level and ride times vary so you can create the best experience for your family. Other activities are available as well, arranged in advance - hay rides, bonfires and more! We do recommend you call ahead to schedule your visit. 
Pick Your Own
In this case, you'll know exactly where your food comes from because you'll pick it yourself! Anderson Orchard in Mooresville is a great experience for all ages. The orchard features you-pick options for apples and raspberries in the fall, and you can pick a pumpkin or two as well! Recover from all that work with a refreshing apple cider - hot, cold or frozen - and be sure to build plenty of time into your visit for a trip to the concession stand and play time on the playground and giant straw stack. Bonus activities will be available if your school's fall break coincides with the Orchard's Fall Break Festivities week, Oct. 7-15. (Check their website for current availability of you pick options or call ahead for estimated times on specific varieties.)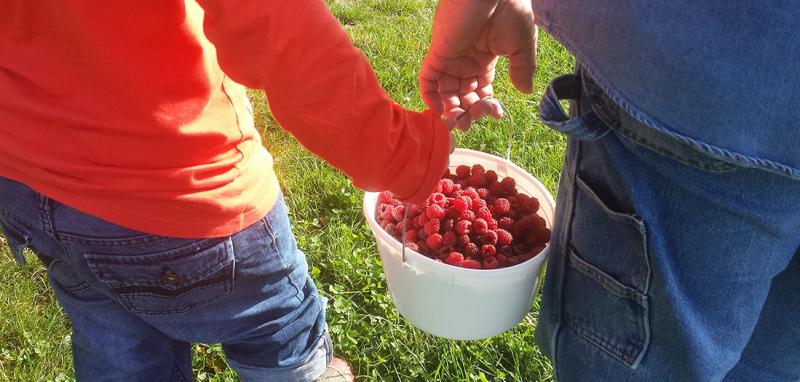 Meet the Queen
The queen bee, we mean! Hunter's Honey Farm is a great family destination in all seasons, but it's particularly enjoyable in the fall when the scenic drive a bit more colorful. Call ahead and schedule a tour - they have several options to choose from and can do tours tailored to your family group. You can bottle your own "honey bear," make a beeswax candle and see exactly how that golden, tasty honey is processed from the hive to the bottle! Don't miss the demonstration hive in the gift shop and be sure to have a cool glass of honey lemonade or fruit punch before you head out to your next adventure. 
Take a Hike
We know, hiking trails are accessible all year around, but trust us - there's nothing like a fall walk in the woods! Choose from several options for your day on the trail - Three Lakes Trail at Morgan-Monroe Forest is one of our favorites! If you prefer a shorter route, don't forget about Burkhart Creek Park - there's paved and gravel surface trails, and bring your rain boots for a little creek stompin' if it's warm enough. (Burkhart Creek also ranks high on our list due to its close proximity to the cheesy goodness of Tomato Pie Pizza Joint.) Trails are also available at both Jimmy Nash Park in Martinsville and Pioneer Park in Mooresville. If you really want to get out into the wild, check out one of Indiana's newest states forests, Ravinia State Forest. The 1,500 acre property is kept primitive by design so you can enjoy all that nature has to offer.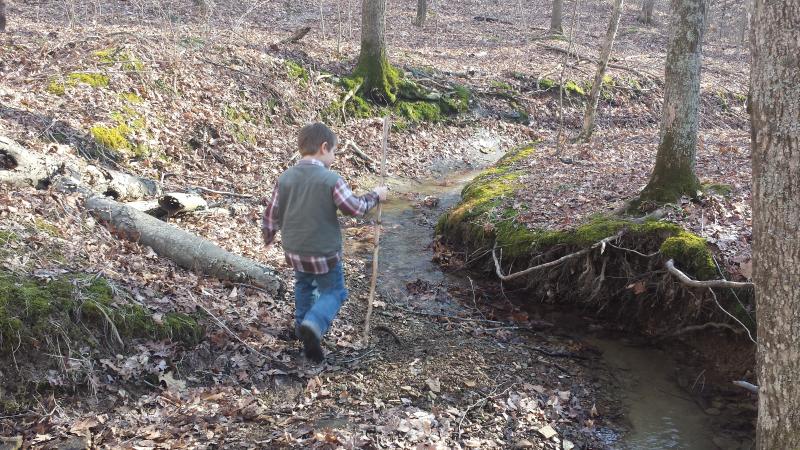 Look Up
Check out the changing colors in the treetops throughout the fall season! Did you know Morgan County is home to nearly 80% of all the tree canopy of Central Indiana (defined as Indianapolis and the surrounding counties). We expect to have some fall color by mid-October, just in time for Fall Break. Don't miss out on peak color though, which is expected to be in late October stretching into early November. Take a drive through the country, or hit a trail to see all the colors of fall up close! 
Fall Festivals
Morgan County is home to several fall festivals in September and October. Be sure to get the annual Old Town Waverly Park Festival on your calendar for lots of outdoor fun, and some history lessons as well! Held the last weekend in September, this event is the first of three fun events at Waverly Park and will be followed by The Haunting of Waverly in late October and Santa in the Park in December. Also in October is the Morgan County Fall Foliage Festival, a 60+ year tradition! Held on the downtown courthouse square in Martinsville, the festival includes all your favorite activities - carnival rides, live music, festival foods, games, arts and crafts displays, a car show and more.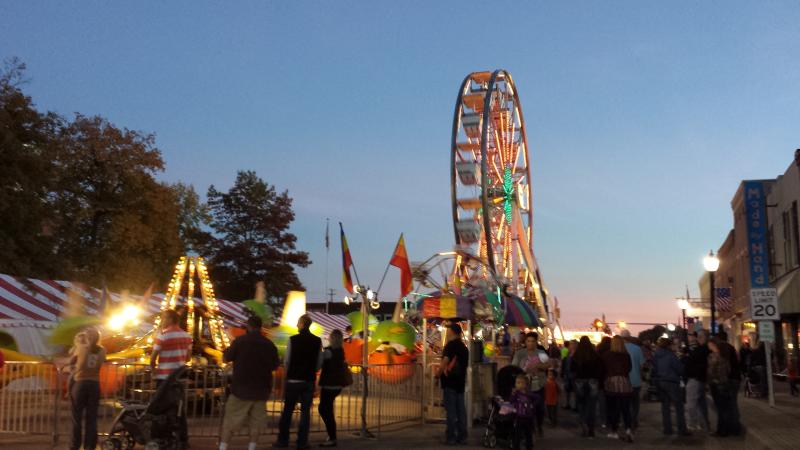 Check Your Calendar
There are a number of seasonal events coming up, including fall craft shows, festivals, live music and outdoor run/walk events, so be sure to check your calendar, then visit our calendar of events to look for upcoming events scheduled during your specific fall break time frame. There's almost always something fun going on and we're adding new events all the time, so be sure to check before your visit to see what's happening throughout the county! Find even more fun things to do to enjoy all the fun of fall in Morgan County.