Need a reason to check out this year's Old Town Waverly Park Festival, September 23 and 24? We've got a few...
In fact, here are a dozen great reasons to make sure you're at this year's event. This annual two-day festival takes place at Old Town Waverly Park along the banks of the White River. Believe it or not, the little village of Waverly was at one time a thriving river town and was actually one of only two finalists to becoming the Indiana state capitol when they moved it north from Corydon.
Old Town Waverly Park was created after catastrophic flooding in 2008, using funds from FEMA to help buy out property owners whose homes were in the flood area. Using that land, Morgan County created Old Town Waverly Park to help celebrate the small community's history and share it with visitors while also creating recreational opportunities and river accessibility. If you've never visited Old Town Waverly Park, there's truly no better time to visit than during the Old Town Waverly Park Festival!
1. Learn to throw a tomahawk
Seriously. Kids and adults alike can take a turn at hitting the target with a real tomahawk. (Don't worry, Mom, it's safe!)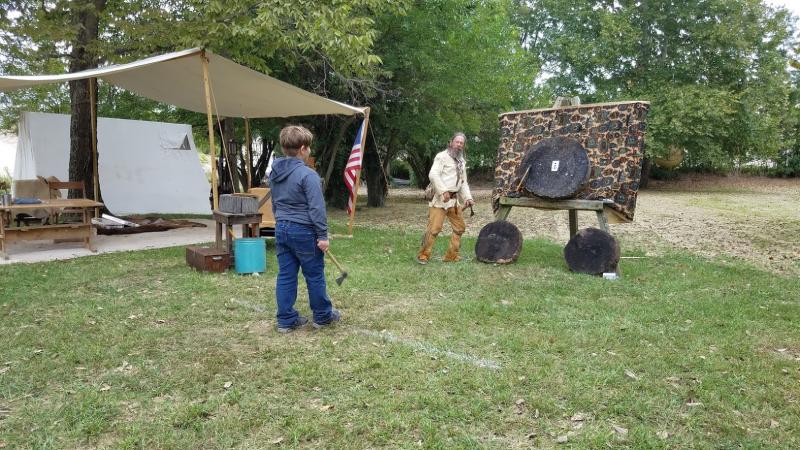 2. Check out the blacksmith forge and see a craftsman at work
Who doesn't love fire, hammers and metal?
See how those three ingredients can create useful and beautiful creations. Feel free to ask questions as you watch.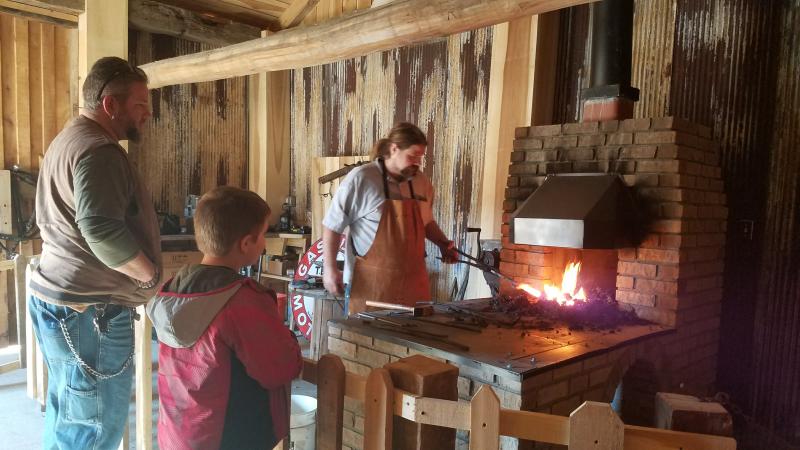 3. Meet the animals
A variety of farm animals will be on hand including llamas, chickens, goats, rabbits, a donkey and more! Get up close and personal and learn these furry and feathered friends.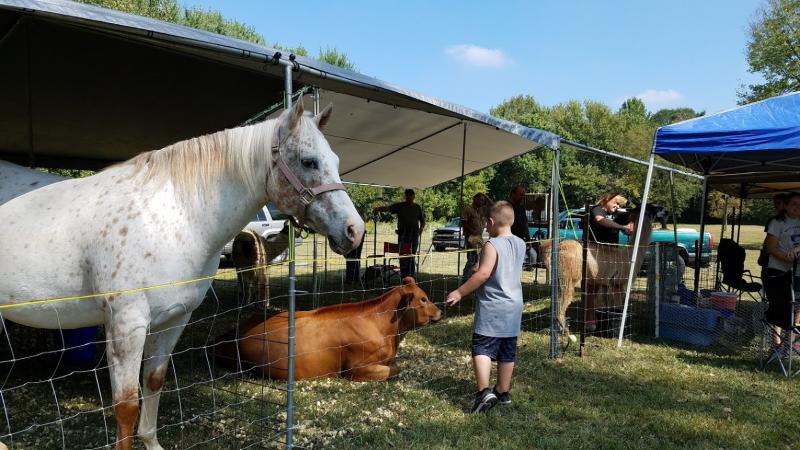 4. See how things were made from metal before automated machines
Chat with the tinsmith on site and see how he crafts useful and beautiful items from flat sheets of tin.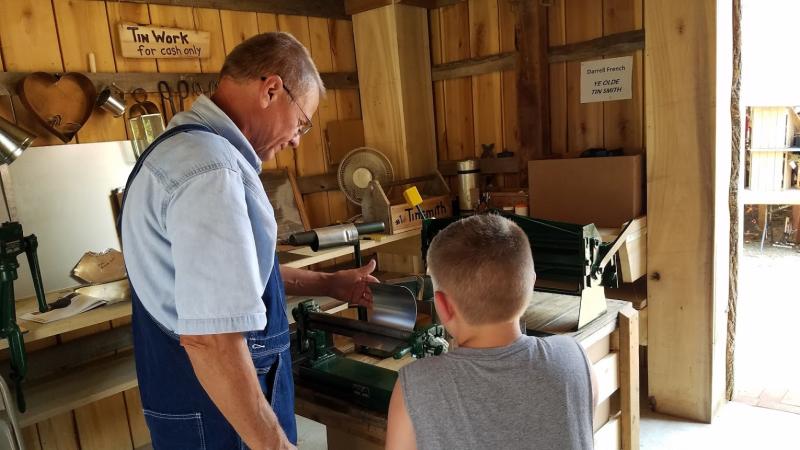 5. Take on a few old fashioned challenges
Do you have what it takes to compete, old school style? Give it a try with challenges like tug o war, watermelon seed spitting, nail driving and more! Little ones will love the activities in Kids Town and Straw Town - navigate a maze constructed of straw bales, play fun old fashioned games, race in a duck derby and there will even be a touch-a-truck opportunity! 
6. Learn how textiles were handmade by quilting and weaving
Watch as demonstrators show you how to create fabric through weaving and utilize scraps to create beautiful quilts. Be sure to ask if you have any questions!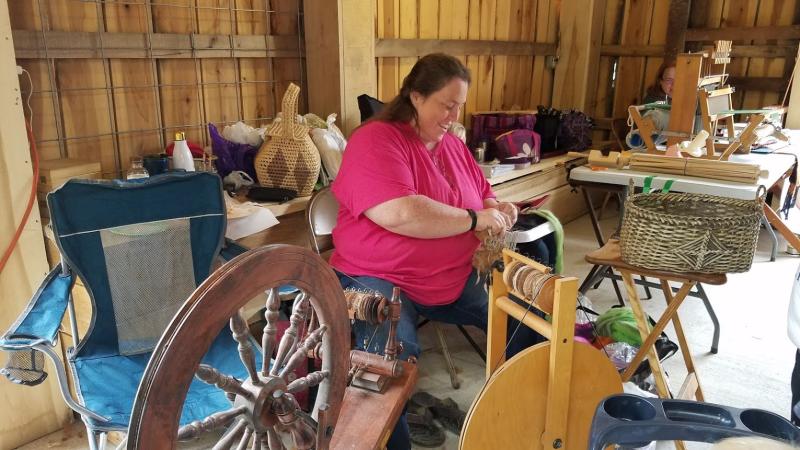 7. Enjoy a History Themed or Riverview Golf Cart Tour
Golf cart tours will be offered on both days of the festival. Join a historic tour to learn more about the history of the Waverly area or a riverview tour to learn more about the natural area of Waverly. Cost is $2.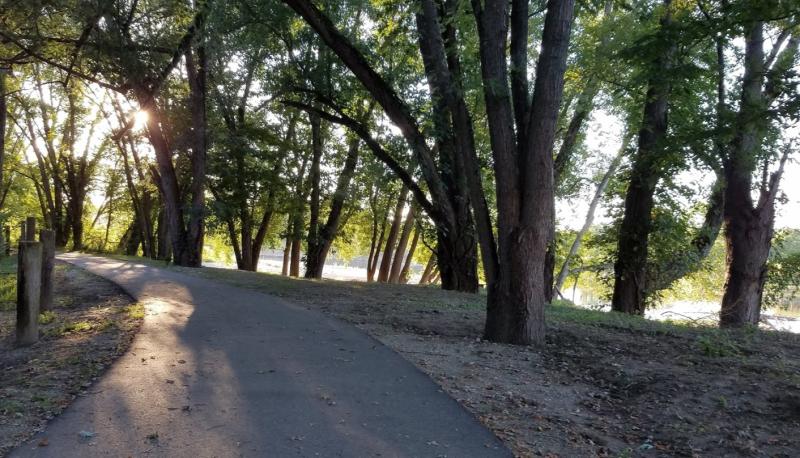 8. Immerse yourself in history with reenactor encampments
Time periods featured will include trappers, the post-Civil War era and the wild west! (Keep an eye on the bank, there are rumors of a heist that weekend.) Enjoy a conversation with these characters from the past.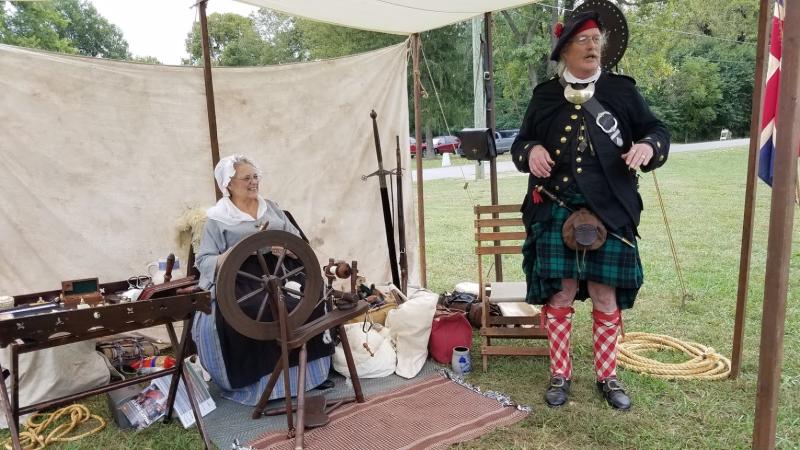 9. Shop local arts and craft vendors
A wide variety of arts and crafts vendors will be on hand for you to browse throughout both days. Check out the food vendors on site as well!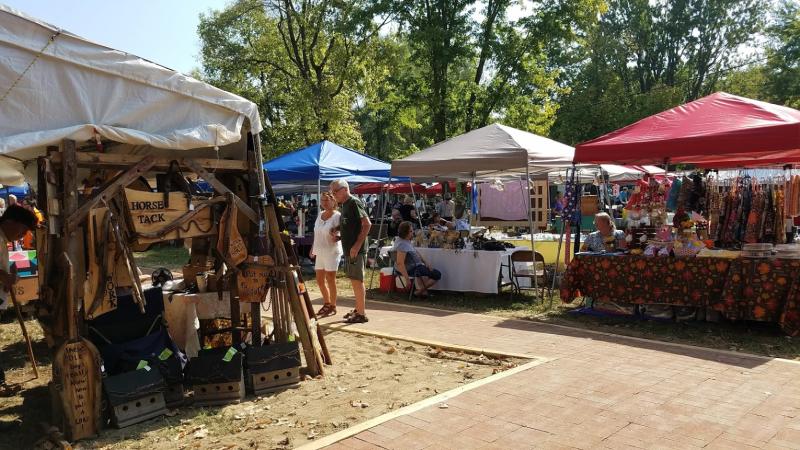 10. Enjoy live entertainment throughout the festival
There will be a full schedule of live music and other entertainment on both Saturday and Sunday from several groups including both on stage performances and roaming performers you might encounter throughout the festival grounds! That's right - if you (or your little ones) aren't a fan of sitting still for performances, keep your eyes open for the roaming fiddler!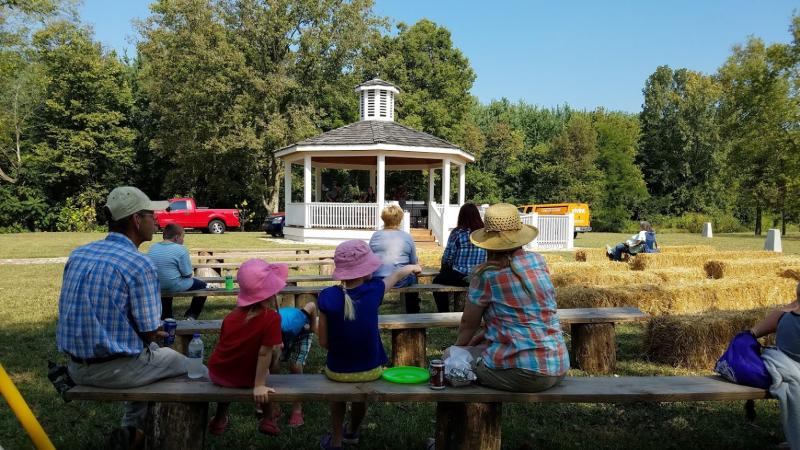 11. Check out the "New" Old Log Cabin
This "new" cabin has been constructed with period-appropriate hand-hewn logs and other materials on the grounds of Old Town Waverly Park. The structure should be complete (or nearly complete) and ready for some exploration by this year's Old Town Waverly Park Festival!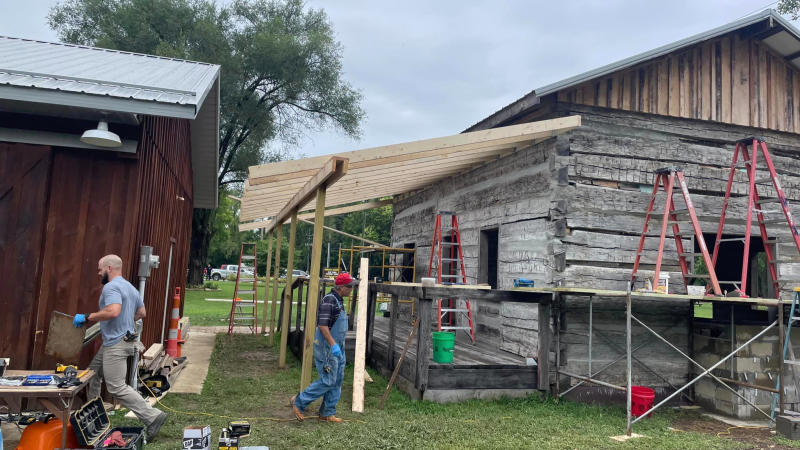 12. Car Show on Sunday
Beginning at 10:30 am on Sunday, check out the Old Town Waverly Park Car Show! This will be the third year for the car show, allowing you to to browse through the beautiful classic cars in a beautiful, historic setting.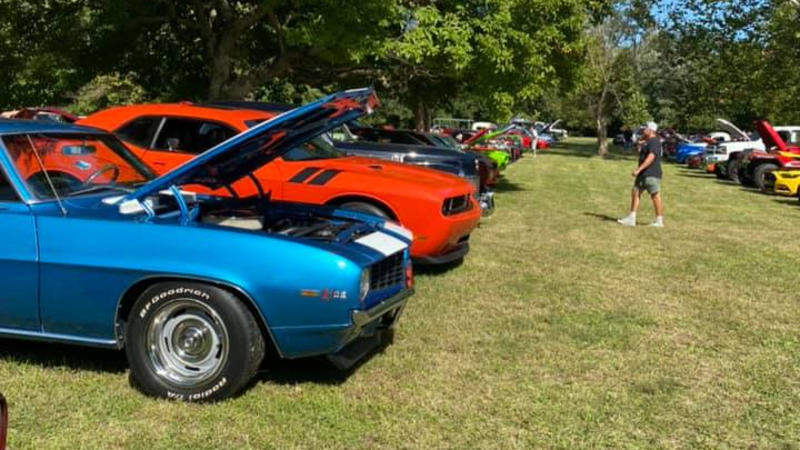 See the complete event schedule on the Old Town Waverly Park Festival listing on our calendar, as well as what else is coming up in Morgan County! If you're thinking about making it a weekend trip, be sure to check out the area's options for lodging, as well as locally owned eateries and other fun things to do. Additional events coming up at Old Town Waverly Park include the Haunting of Waverly in late October and Santa in Park in mid-December, or come explore the park on your own any time.