Will your family be staying in (or visiting) Indiana for spring break this year? The Hoosier state is a great place to relax and enjoy the break in your normal routine. You don't have to travel far to find spring break fun for the whole family, and no matter when your school's spring break falls on the calendar, there are some great experiences just waiting for you and your kids, right here in Morgan County... and beyond! 
For those traveling from other states, Morgan County is only minutes away from Indianapolis, Bloomington, Brown County and other popular Indiana destinations. It's the perfect "home base" if you're exploring multiple destinations within the Hoosier state! Enjoy a day of fun in multiple destinations, while coming back to your temporary "home" here in Morgan County to relax each evening. 

Below, we've listed five great things you can do this spring, plus a couple of statewide adventures to start this spring - one of them will surely appeal to your family, so make sure you take the time to get away from work, enjoy spring break and have some serious family fun. Don't forget to check our event calendar as well, for upcoming events like Maple Syrup Day at Bradford Woods!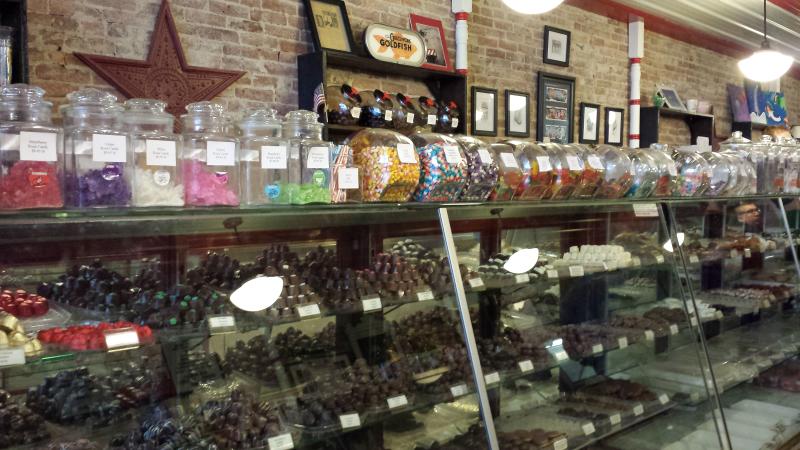 Take a Sweet Road Trip: 
Do your kids have a serious sweet tooth? Indulge them with a visit to Hunter's Honey Farm and the Martinsville Candy Kitchen. These two long-time Morgan County traditions are sure to delight kids of all ages (and they'll learn something, too)! Let the experts at Hunter's Honey Farm show you how bees make honey and how that gooey golden sweetness is collected and bottled so you can enjoy it at home. You can even fill your own honey bear bottle or make a beeswax candle! (Call ahead to schedule a tour.) Follow that up with candy and ice cream – both are available, along with awesome vanilla Cokes and root beer floats, at the Martinsville Candy Kitchen. If you need some real food to go along with all that sweetness, try Come N' Git It Diner, Gather Around BBQ, 21 North Eatery & Cellar, Greek's Pizzeria or Paula June's -  all of which are conveniently located on the downtown Martinsville square. Add to the educational adventure with a quick stop at Fables and Fairy Tales Book Shop to pick up a book or two! 
Enjoy the Outdoors: 
Grab the kids and head for someplace that's far enough away from the city you can hear (and see) the birds sing. Burkhart Creek Park features paved and gravel surface trails, on both flat and hilly terrain…. and creek access, too! (Be sure to bring rain boots - the water is still very chilly in March.) OId Town Waverly Park features a two mile linear paved White River Greenway Trail along with some interesting local history (Did you know that Waverly was once considered for Indiana's state capitol?), or go the more rugged route at Morgan-Monroe State Forest! After all that outdoor adventure, you'll all be ready for some amazingly good food at a local favorite eatery! Additional trails can be found at Jimmy Nash City Park in Martinsville and Pioneer Park in Mooresville. For an authentic "wilderness" experience, explore the newly designated Ravinia State Forest - it's adjacent to Burkhart Creek Park and offers a true opportunity to be out in the wild. (Check out our list of paved trails if it's particularly muddy during your break or you're looking for bike- or stroller-friendly trails to explore!)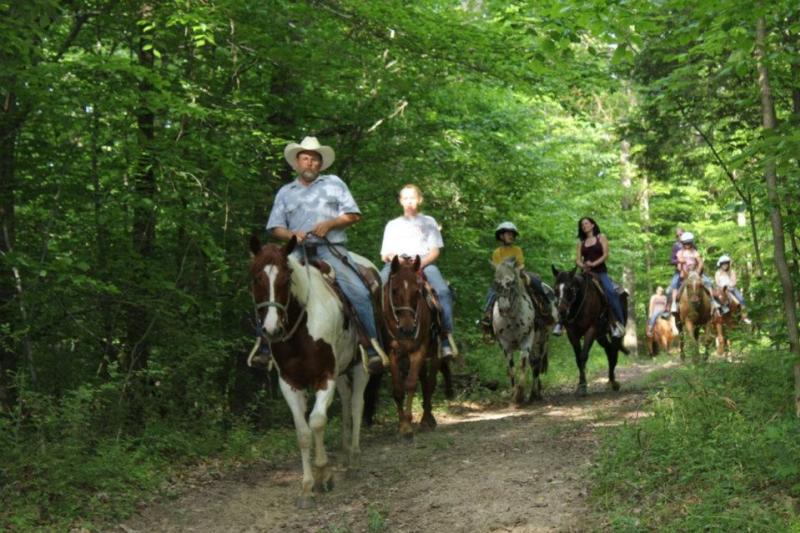 Make a Four-Legged Friend:
Got a kid who's horse-crazy? Grandpa Jeff's Trail Rides has the cure – or maybe it'll make it worse… but either way, you'll all have fun! It's the perfect time to be out looking for signs of spring, and the wooded scenery along the trail is beautiful! Call for pricing and to reserve a specific time – Grandpa Jeff is a pro at working with visitors to create the perfect ride for your family or group, carefully matching up individuals with horses that are perfect for their skill level. (Don't worry - even nervous beginners end up having tons of fun!)
Hit the Links: 
If your family is filled with golfing fans, we've got a perfect afternoon of family fun on the links just waiting for you! Each of the area's four golf courses offer beautiful, rolling terrain and great playability for a relaxing round of golf. The Martinsville Golf Club is one of the Indianapolis area's best kept secrets, and it, along with Foxcliff Golf Club, is conveniently located just north of Martinsville not far from the I-69 corridor (stop off at Hoosier Que inside the Foxcliff Clubhouse for great food and live music on Saturday evenings). Eagle Pines Golf Club is just south of Mooresville and Heartland Crossing is just north of Mooresville. Check out stay and play availability from Martinsville's newest lodging option, Brickhouse Loft.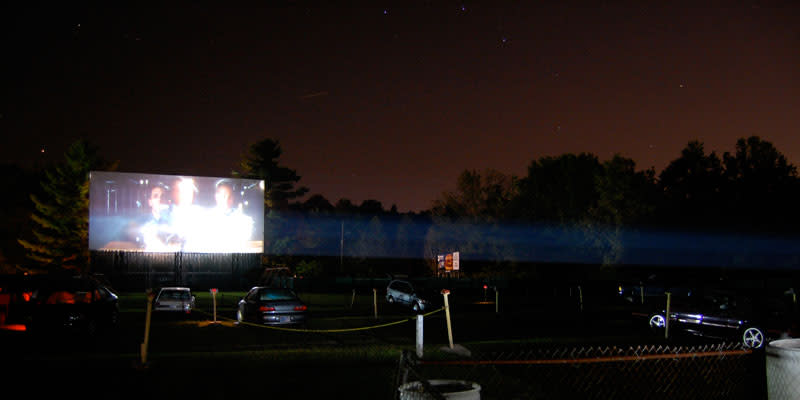 Celebrate Opening Weekend: 
Enjoy an old-fashioned trip to the drive-in, with two great movies and excellent concessions! Okay, so maybe your spring break is before opening weekend, but you don't really need to be on break to celebrate one of the most iconic signs of springtime – the Centerbrook Drive-in Theater will open for the 2023 season in mid-March. They will be showing some of the most anticipated movies of the season this spring! The drive-in features a great grassy area and playground for kids to enjoy before the show starts and video games in the concessions building to keep you busy before (and between) movies! Grab dinner at the show - they've got burgers, pizza and more. 
Statewide Shenanigans
For fun family adventures that can take you around the Hoosier state on a longer timeline - think about exploring Indiana's tourism passport programs throughout the year. Whether your family is looking for outdoor adventures or great places to stop and fuel up along the way, Indiana's statewide passport programs have you covered! 
Indiana Culinary Trails:
If you love great food, you'll want to check out the Indiana Culinary Trails from the Indiana Foodways Alliance. This statewide organization is there to highlight some of the best culinary destinations across the state so you always know you're headed somewhere tasty! You've got until March 14 (Pi Day) to hit up two locations on the Indiana Pie Trail and earn a free pair of pie-themed socks, but even if you don't meet that deadline, it's still worth a trip to Morgan County's Pie Trail destinations, the Martinsville Candy Kitchen and Gray Brothers Cafeteria. Be sure to check out other Morgan County eateries on the various culinary trails as well - there are more than 20 themed trails to explore! (Stay tuned to see what else they cook up after the Pie Trail promotion ends.)
Indiana State Nature Passport:
Launched in 2021, the Indiana State Nature Passport is a fun way to check off Indiana outdoor destinations. With over 80 locations to explore, the passport program now includes outdoor fun all across the state! Sites range from state parks to forests to nature preserves. Check in when you visit to win fun prizes throughout the year. Morgan County sites on the Indiana Nature Passport include Morgan-Monroe State Forest and Ravinia State Forest (all sites are state owned and operated IDNR properties). 


We look forward to seeing you in Morgan County this spring break season! Be sure to contact us if you need personalized recommendations on what to do, where to eat and lodging options while you're in the area. We're always here to help!  

 

(Last updated 2/23/2023)