Will your family be staying in (or visiting) Indiana for spring break this year? The Hoosier state was recently recognized by Frommer's Travel Guides as one the World's Top Places to Visit in 2020! You don't have to travel far to find spring break fun for the whole family, and no matter when your school's spring break falls on the calendar, there are some great experiences just waiting for you and your kids, right here in Morgan County... and for those of you traveling from other states, Morgan County is only minutes away from Indianapolis, Bloomington and other Indiana destinations. It's a great "home base" if you're exploring multiple destinations within the Hoosier state!

Below, we've listed six great things you can do this spring - one of them will surely appeal to your family, so make sure you take the time to get away from work, enjoy spring break and have some serious family fun. Don't forget to check our event calendar as well, for upcoming events like a Wildflower Walk or Maple Syrup Day, both on March 21, and Garden Fest on March 28!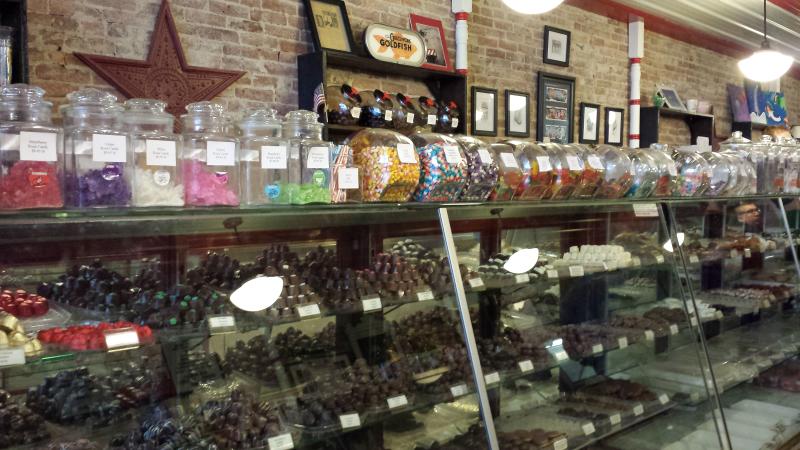 Take a Sweet Road Trip: 
Do your kids have a serious sweet tooth? Indulge them with a visit to Hunter's Honey Farm and the Martinsville Candy Kitchen. These two long-time Morgan County traditions are sure to delight kids of all ages (and they'll learn something, too)! Let the experts at Hunter's Honey Farm show you how bees make honey and how that gooey golden sweetness is collected and bottled so you can enjoy on it. You can even fill your own honey bear bottle or make a beeswax candle! (Call ahead to schedule a tour.) Follow that up with candy and ice cream – both are available, along with awesome vanilla Cokes and root beer floats, at the Martinsville Candy Kitchen. If you need some real food to go along with all that sweetness, try Come N' Git It Diner, 21 North Eatery & Cellar, or The Waffle Whitch all of which are conveniently located in downtown Martinsville square. Add to the educational adventure with a quick stop at Fables and Fairy Tales Book Shop to pick up a book or two! 

Enjoy the Outdoors: 
Grab the kids and head for someplace that's far enough away from the city you can hear (and see) the birds sing. Burkhart Creek Park features paved and gravel surface trails, on both flat and hilly terrain…. and creek access, too! (Be sure to bring the rain boots.) OId Town Waverly Park features a two mile paved White River Greenway Trail along with some interesting local history (Did you know that Waverly was once considered for Indiana's state capitol?), or go the more rugged route at Morgan-Monroe State Forest! After all that outdoor adventure, you'll all be ready for some amazingly good pizza and breadsticks from Tomato Pie Pizza Joint in Paragon! Additional trails can be found at Jimmy Nash City Park in Martinsville and Pioneer Park in Mooresville.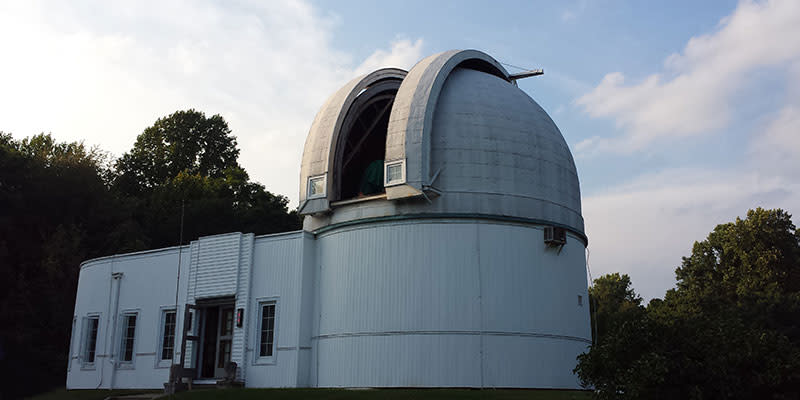 Shoot for the Stars:
Discover the night skies at Link Observatory Space Science Institute! The observatory hosts night sky viewing opportunities on the first Saturday of each month. Be sure to grab an early dinner before arriving - it takes a lot of energy to keep up with the stars. We recommend Ralph & Ava's Cafe, Zydeco's Cajun or Gray Brothers Cafeteria. If you can't make it on March 7 to view the stars, you may want to stop in on Thursday, March 19 to explore the observatory in the daylight. Daytime open hours are from 9 am to 3 pm, with Indiana Astronomical Society members on hand to answer questions. As Daffodils begin to bloom in Morgan County, be sure to visit Helen Link's prized blossoms while you're there  - the daffodil gardens are open every weekend in April, courtesy of the Indiana Daffodil Society.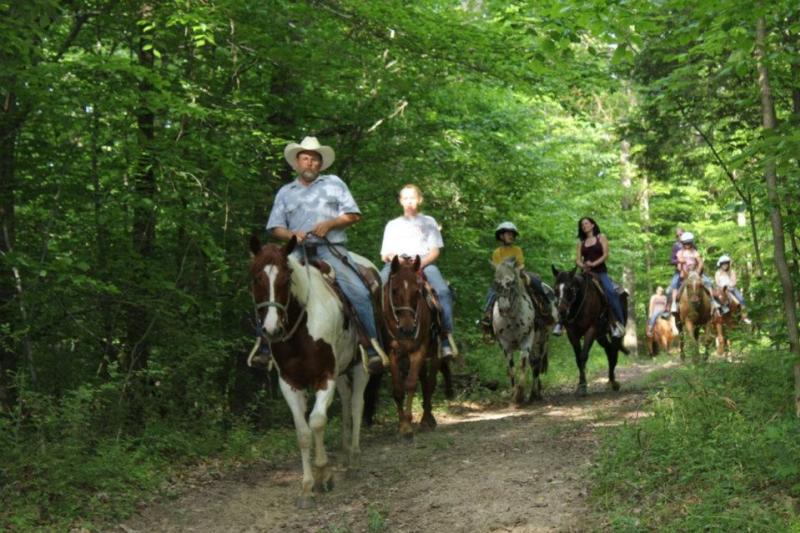 Make a Four-Legged Friend:
Got a kid who's horse-crazy? Grandpa Jeff's Trail Rides has the cure – or maybe it'll make it worse… but either way, you'll all have fun! It's the perfect time to be out looking for signs of spring, and the wooded scenery along the trail is beautiful! Call for pricing and to reserve a specific time – Grandpa Jeff is a pro at working with visitors to create the perfect ride for your family or group, carefully matching up individuals with horses that are perfect for their skill level. (Don't worry - even nervous beginners end up having tons of fun!)

Hit the Links: 
If your family is filled with golfing fans, we've got a perfect afternoon of family fun on the links just waiting for you! Each of the area's four golf courses offer beautiful, rolling terrain and great playability for a relaxing round of golf. The well-known Martinsville Golf Club is one of the Indianapolis area's best kept secrets, and it, along with Foxcliff Golf Club, is conveniently located just north of Martinsville not far from State Road 37. Eagle Pines Golf Club is just south of Mooresville and Heartland Crossing is just north of Mooresville.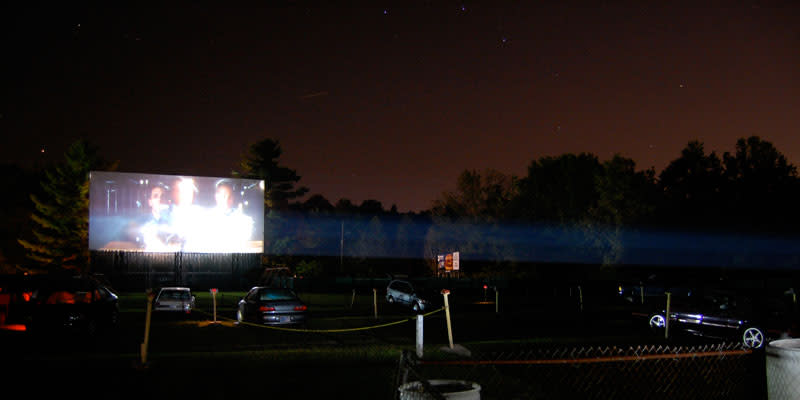 Celebrate Opening Weekend: 
Enjoy an old-fashioned trip to the drive-in, with two great movies and excellent concessions! Okay, so maybe your spring break is before opening weekend, but you don't really need to be on break to celebrate one of the most iconic signs of springtime – the Centerbrook Drive-in Theater will open for the 2020 season in mid-March. They will be showing some of the most anticipated movies of the season this spring, including! The drive-in features a great grassy area and playground for kids to enjoy before the show starts and video games in the concessions building to keep you busy before (and between) movies! Grab dinner at the show - they've got burgers, pizza and more. 

We look forward to seeing you in Morgan County this spring break season! Be sure to contact us if you need personalized recommendations on what to do, where to eat and lodging options while you're in the area. We're always here to help!  
(Last updated 2/18/2020)