The holiday season has officially begun, and there's absolutely nothing quite like a small town Christmas. It may look a little bit different this year with the ongoing global pandemic causing changes to holiday traditions, but Morgan County is still home to some fantastic holiday events that are planning to do their best to spread holiday cheer this year. Below, you'll find our list of the very best small town Christmas experiences in the area that are still taking place. Oh, and don't forget to get the low-down on holiday shopping open houses, and other upcoming features on our blog or event calendar. Be sure to get these fun, small-town holiday traditions on your family's seasonal calendar! 
*Please be aware that masks are still required in Indiana when in indoor spaces or if social distancing is not possible. Please respect business owners' wishes on this issue, as they are concerned about the health and welfare of not only their customers (you) but also their employees. 
Handmade Candy Canes
Every Saturday
Martinsville Candy Kitchen, Downtown Martinsville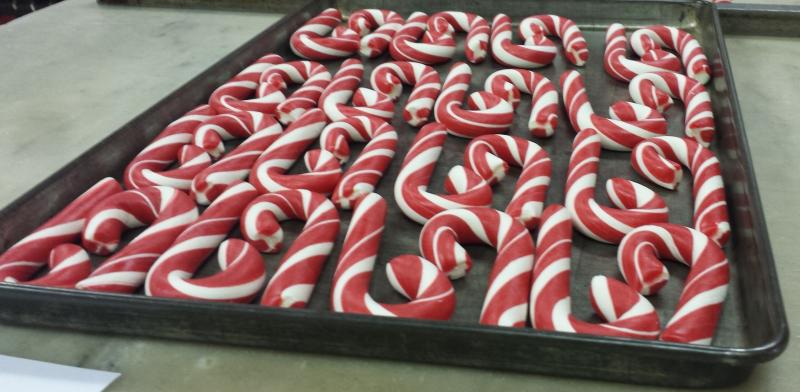 First off, it's simply not the holiday season until you've seen them make candy canes by hand at the Martinsville Candy Kitchen! Luckily, you've got plenty of chances for this iconic Martinsville experience. The iconic family owned and operated candy shop will be making candy canes, on every Saturday in November and December, until Christmas. Approximate Saturday pour times are around 10 am, Noon and 3 pm, but times are subject to change so call or check their Facebook page for specifics if you have limited time. Keep an eye out for additional pour times as well, sometimes you can catch a mid-week or Friday evening pour time! It's fun to watch, but the smells are what really turn the experience into an unforgettable family memory. We guarantee, your kids will be reminded of this experience every time they smell peppermint, probably for the rest of their lives.  
(Santa & Mrs. Claus will visit the Candy Kitchen on Nov. 28 and Dec. 19 this year.)
***Masks will be required and attendance will be limited with a minimum number of people inside the store at any one time.*** 
Festival of Lights
November 28 - New Year's Day
Jimmy Nash City Park, Martinsville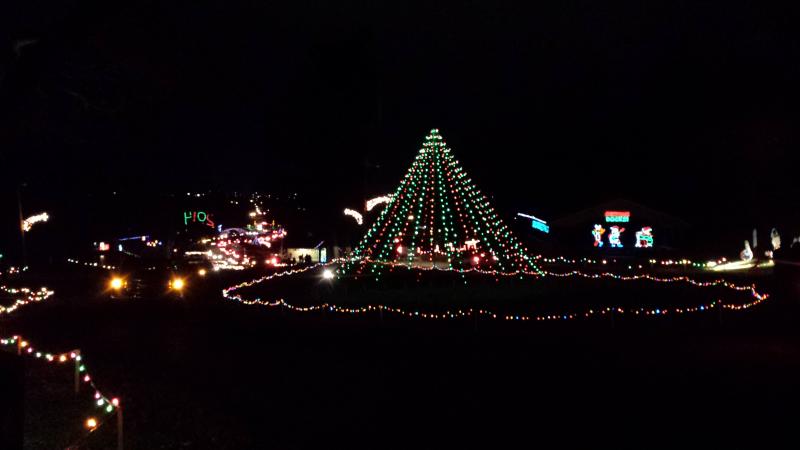 On the Saturday after Thanksgiving, another Martinsville tradition takes place - the Festival of Lights event at Jimmy Nash City Park! Twinkling holiday lights throughout the park come to life and families gather for photos, crafts and carols. Right in step with the gift giving nature of the holiday season, this is the event that keeps on giving - because if you can't be there on the night of the lighting, you can still come enjoy the lights throughout the holiday season! They'll remain lit from dusk until the park closes, every night until after New Year's Day. Drive through any evening you happen to be in town! 
Mooresville Christmas Light Tour
December 5 - 24
Driving tour, throughout Mooresville

Beginning on December 5, you can enjoy a driving tour of holiday lights at homes and businesses in the Mooresville area. The 2020 Mooresville Christmas Light Tour welcomes you from December 5 through Christmas. Be sure to vote for your favorite light displays by making donations that will benefit Mooresville area non-profit organizations. Voting runs December 5-24. Enjoy viewing holiday light displays at 30+ locations in and around Mooresville, then use the code printed on this year's map to text in your votes for the best displays. 
Mistletoe & Mimosas on Main
December 5, 11 am, 1 pm & 3 pm
5 East, Downtown Mooresville

Get your group together for this fun holiday themed event at 5 East in Mooresville. Mistletoe & Mimosas on Main will take place on December 5 in three time slots, beginning at 11 am, 1 pm or 3 pm. Each table seats eight guests, so plan your group size accordingly. Cost is $200 per table ($25 per person for a full table). Your table will be elegantly set with fine china and glassware. Your group will be served one mimosa per person, a beautiful crafted 6" Christmas Cake or Cupcake Wreath from Nosh Dessert Parlour (your choice of flavor and filling!), a charcuterie board from Ralph and Ava's Public House, and unlimited hot cocoa and coffee (with toppings!). Reservations are limited, so make yours early!
Happy holidays! 
Please note:
The following previously scheduled events have been cancelled due to COVID-19 concerns. 
Bobby Helms Jingle Bell Rock
Christmas Music Spectacular & Christmas Tree Lighting
December 6, 3-7 pm
Courthouse Lawn, Downtown Martinsville
Martinsville Cookie Stroll 
December 12, 10 am - 5 pm
Downtown Martinsville Historic District
Santa in Waverly Park
December 12, 11 am - 2 pm
Old Town Waverly Park, Martinsville
Bethlehem Walk
December 5, 5-8 pm
Prince of Peace Lutheran Church, Martinsville