Don't you just love discovering hidden artistic treasures? Morgan County's murals and other public art installations certainly fit the bill! From easily spotted creations in high traffic areas to more hidden examples in alleyways or along rural roads, don't miss your chance to discover public art throughout Morgan County. Choose a single community to explore, or combine art-hunting with a drive through the beautiful scenic countryside for a full day of visually stunning sightseeing, and don't forget to stop and fuel up at a local eatery!
Martinsville

Animal Hospital of Martinsville Mural
Find it at: 392 S. Main Street, Martinsville
Located on Main Street just a few blocks south of the Martinsville courthouse square, the Animal Hospital of Martinsville features animal themed murals on both of its side walls. The mural was created by local artist Katherine Maxwell. Many of the animals featured in the mural are/were actual local pets, and there are several breeds represented. See how many animals you can spot!
Selfie Suggestion: Get a fun shot of your four-legged friend in front of this mural! 
`
Art Sanctuary of Indiana
Find it at: 190 N. Sycamore Street, Martinsville
Home to nearly 20 resident artists creating works in fine arts, glass, photography, pottery and more, the Art Sanctuary is housed in a former Methodist Church building. Art inside the building may be viewed whenever it is open, but outdoor installations are always accessible and include an abstract metal sculpture, butterfly garden and chainsaw-carved totem pole.
Selfie Suggestion: Take a selfie with your favorite on site work of art!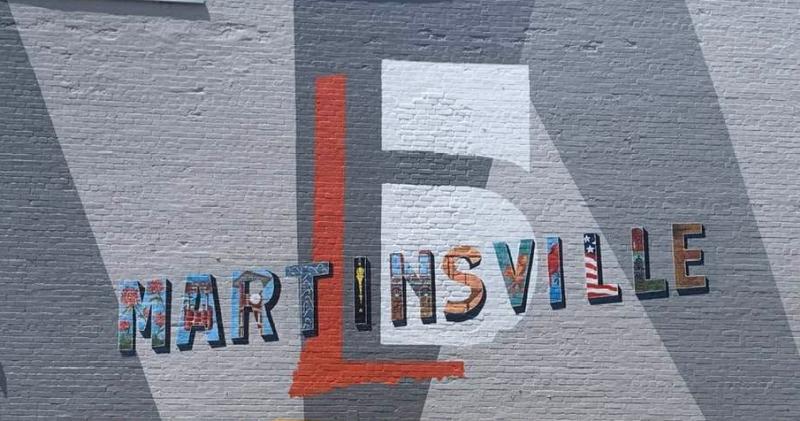 Bailey & Wood Financial Building Mural
Find it at: 165 E. Morgan Street, Martinsville
Created by local artist Sally Hedges, this mural welcomes you to the downtown district as you approach the square on East Morgan Street. The mural features the Bailey & Wood logo as the background of the word Martinsville. Each letter features a different iconic image from the area, such as a basketball to represent John R. Wooden, a torch to represent the Indiana State Flag, designed by Morgan County resident Paul Hadley, candy canes, a goldfish and more. How many things do you recognize? 
Selfie Suggestion: See if you can spot an angle with both this mural and the Martinsville City of Mineral Water sign!
(This works best in the evening when the sign is lit up and easily visible.)
Boren Oliver & Coffey Mural
Find it at: 59 N. Jefferson Street, Martinsville
Located on the back side of the building housing local law office Boren Oliver & Coffey, this mural was created by local artist Sally Hedges, featuring unique scenes from the law profession and the law office name. 
C.R. Shiefer Home
Find it at: 5270 Low Gap Road, Martinsville
The former home of limestone sculptor and longtime Martinsville resident C.R. Shiefer is located on Low Gap Road near the Morgan-Monroe State Forest. The area around the home is dotted with limestone sculpture installations. Schiefer lived and worked in Martinsville from 1970 until his death in 2018.
**Please note that this is PRIVATE PROPERTY. You are welcome to drive by, but please do not trespass.   
Key Bank Seal Sculptures
Find it at: 76 S. Main Street, Martinsville
Created by longtime Martinsville resident and sculptor C.R. Schiefer, who believed there was life within the stone, the seals in front of the Key Bank building in Martinsville are one example of the many figures and animals released from stone by his talented hands.
Occasionally local residents may dress the seals up for the holidays with Santa hats or scarves left for those who may need them. 
**Please do not climb on the sculptures.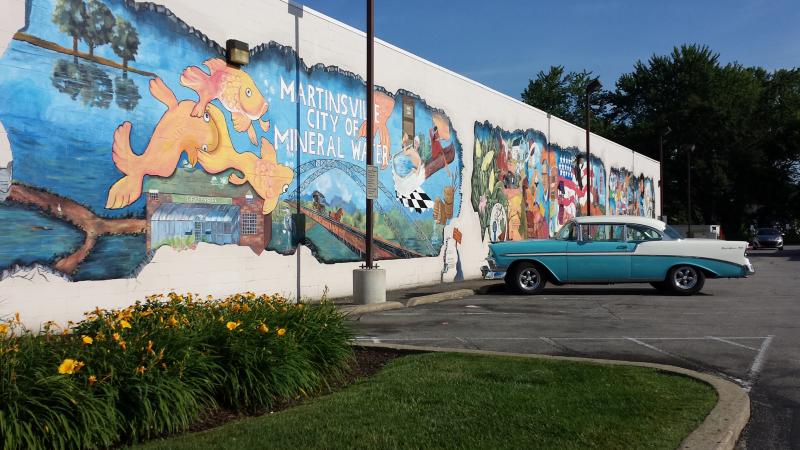 Martinsville Story Mural
Find it at: 2010 Burton Lane, Martinsville
Located on the north side of the Trader Baker Mall building in Martinsville Plaza on Burton Lane, this fun mural traces much of the nostalgic history of Martinsville. Created by local artist Sally Hedges, the mural features John Wooden, the Morgan County Fall Foliage Festival, Grassyfork Fishery, sledding on Park Hill and other classic Martinsville scenes.
**This piece is unfortunately deteriorating due to conditions within the building.
Old Town Waverly Park Mural Walls
Find it at: Old Town Waverly Park Road, Martinsville
This county park in the northeastern corner of Morgan County features an extensive collection of murals along a wall of fencing on the southern edge of the park. The mural features a wide ranging variety of depictions including historic locations and events that took place in Waverly, which was once a thriving community in the running to become Indiana's State Capital, There are also historic advertising style murals for one-time area businesses in the park as well. All murals were created by local artist Sally Hedges
Plaza Laundry Mural
Find it at: 2042 Burton Lane, Martinsville
This historic scene of (what else?) laundry appears on the south side of the Plaza Laundry building in  Martinsville Plaza on Burton Lane, near the entrance from the State Road 39 Bypass. Created by local artist Sally Hedges.
**Parts of this piece were unfortunately disturbed due to building repairs.

The Arrival of the Mail | Martinsville Post Office
Find it at: 10 S. Main Street, Martinsville
Painted as part of President Roosevelt's New Deal work relief programs, this historically significant mural was created by Yale-educated artist Alan Tompkins. Finished in 1937, the piece is one of about 40 post office murals from that period in the Hoosier state. The work depicts the excitement of receiving new mail.
Veterans Park Monuments
Find it at: Washington & Jefferson Streets, Martinsville
Veterans Park in downtown Martinsville is home to several memorials to Morgan County veterans. While not traditional public art, these monument style memorials are moving, and some have quite visually striking engravings. Please be respectful when you visit Veterans Park. 
Wisdom of Wooden Signal Box Art
This project was undertaken by Rediscover Martinsville, the City's Main Street Organization. Each of five signal boxes, installed in two phases, features an artist design that embodies the wisdom of legendary basketball coach and inspirational speaker John R. Wooden, who grew up here in Martinsville. A different quote is featured on each signal box along with the artists' interpretation. Locations and featured artists are below. 
"I'm Glad I was a Teacher"
Corner of Main & Jackson Streets, artists: Dan & Sam Baldwin
"It takes ten hands to score a basket"
Corner of Main & Garfield Streets, artist: Joyce Brinkman
"Nothing will work unless you do"
Morgan Street & Hospital Drive, artist: Christiano Mattos
"Happiness is the Journey Not the Destination"
Morgan Street & Home Avenue, artist: Lynn Medsker
"Make each day a masterpiece"
Columbus Street & 2nd Street, artist: Nancy Maxwell
Mooresville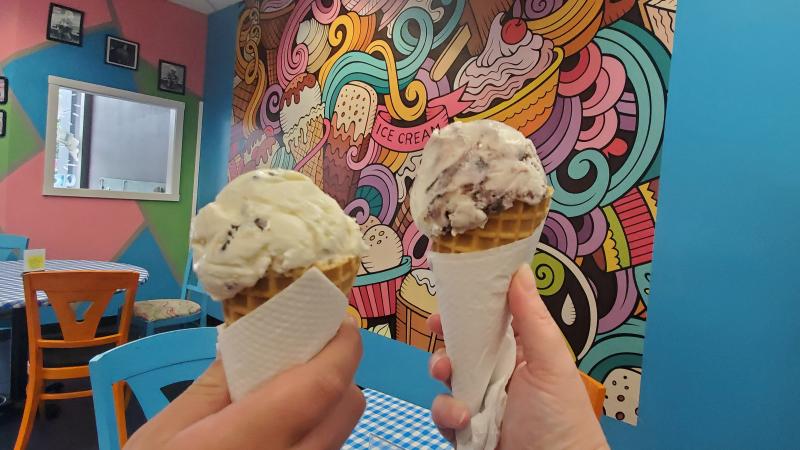 Ice Cream Mural
Find it at: Chunky Monkey Ice Cream, 590 State Road 67, Mooresville
Located inside the Chunky Monkey Ice Cream & Sweets building, this fun and colorful ice cream mural is great for your visual sweet tooth as well! Enjoy your favorite frozen treat as you take in the colorful illustration. Also watch for the fun bicycle at the front door! 
Selfie suggestion: Take a photo of your favorite flavor in front of the mural!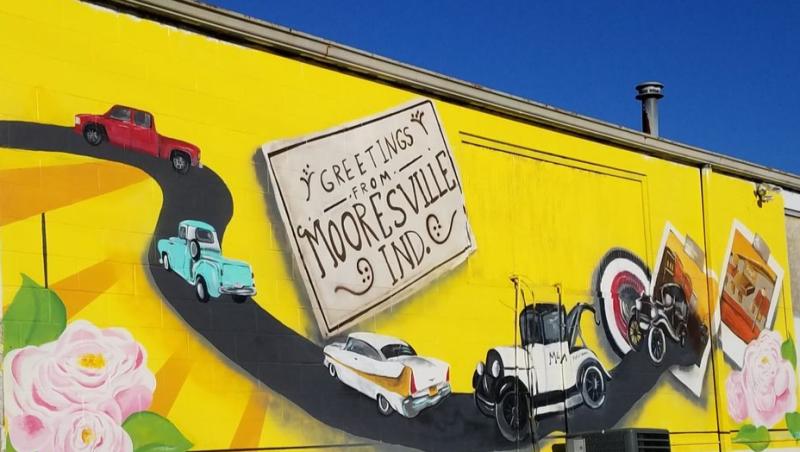 Greetings from Mooresville Mural
Find it at: 652 Bridge Street, Mooresville
Located on Bridge Street, on the M&A Automotive Repair building as you travel to the west, the Greetings from Mooresville mural was created by area artist Kylin Brown. The main focus of the mural is a black highway with numerous hold cars and trucks, including an M&A tow truck, coming out of inset Polaroid style images on a bright yellow, eye-catching background.  

Mooresville Wings
Find it at: 23 E. Main Street, Mooresville
Created by area artist Kylin Brown of nearby Plainfield, the Mooresville Wings mural provides a fun Instagram-worthy spot for visitors to capture the moment. The mural is high visibility, featuring wings in bright colors that are similar to other such wings murals across the country. Find it facing east on Main Street.
Selfie Suggestion: This one's easy - give yourself (or a friend) wings!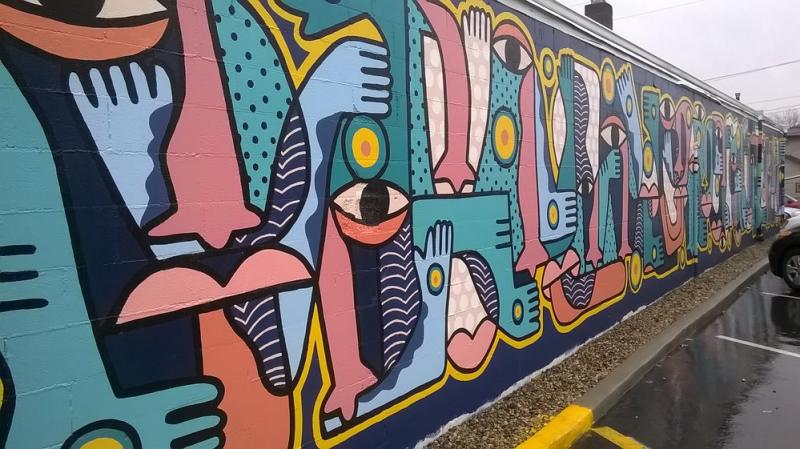 One Body Mural
Find it at: 29 E. Main Street, Mooresville
Located at 29 E. Main Street in Mooresville on one side of a public parking lot, the One Body Mural was funded and created in partnership with area youth by the Christian organization Nue Origin. The abstract work in pastel colors can be seen as you travel east on Main Street.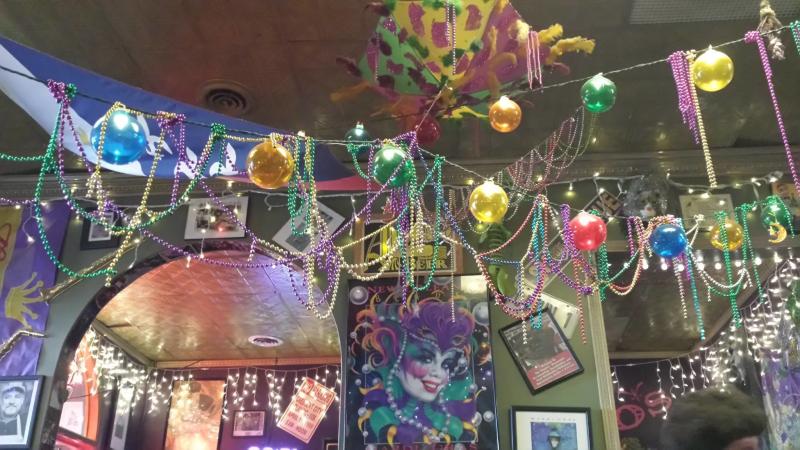 Zydeco's Cajun
Find it at: 11 E. Main Street, Mooresville
A creative place in more ways than one, don't miss the fun art installations inside this Mooresville restaurant. Pieces include an installation of oyster shells decorated by the eatery's smallest visitors, wall murals and other artistic installations.
Selfie Suggestion: Get a pic with your favorite piece of N'awlins memorabilia.
Eminence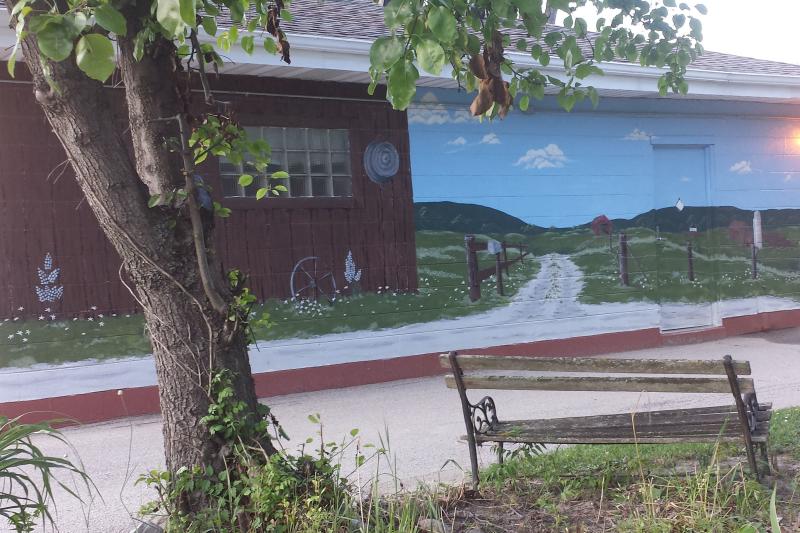 Eminence Post Office Mural
Find it at: 6543 IN-42, Eminence
Located on the side of the Post Office in tiny Eminence in northwestern Morgan County, this mural features the depiction of (what else?) a rural country driveway scene featuring a farm mailbox! Hills in the distance highlight Morgan County's significance as the place where the ice age glaciers stopped, giving the area both flat, glaciated soils in the northern part of the county and rolling unglaciated hills in from Martinsville south.
Selfie Suggestion: Get a shot of yourself checking the mail!