We all have those weekends.
You know the ones - when there's so much going on you just don't know how you'll get to everything? Morgan County has that problem every year in mid-September. Did I say problem? Well, I wouldn't really call it a problem... more like a fun opportunity for you to explore the entire county, visiting multiple fun fall festivals and events along the way!  

This year, September 17 is perhaps the busiest Saturday of the year for Morgan County festival enthusiasts, but don't worry - we've got all the information you need to make the most of the time you have available. We'll take you through a virtual tour of Morgan County, with festivals and events all along the way...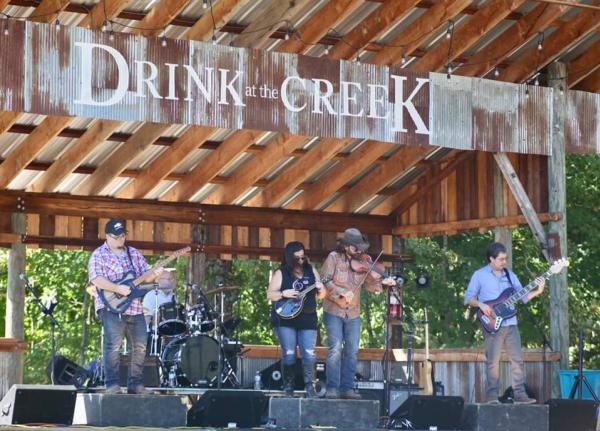 Live Music at Cedar Creek Winery & Eatery - All Weekend
Cedar Creek has a big weekend of live music, September 16-18. Catch Rich Hardesty on Friday evening beginning at 6 pm, and Sisters Brew on Saturday at 4 pm - both free performances! Then, enjoy the rescheduled Drink at the Creek Concert featuring Eagles tribute band 7 Bridges and The Boys in the Band, on Sunday beginning at 4 pm. Cost is $15 in advance or $20 at the gate. If you had tickets for the original concert date in May, those are still valid. All ages welcome; kids 12 and under are free.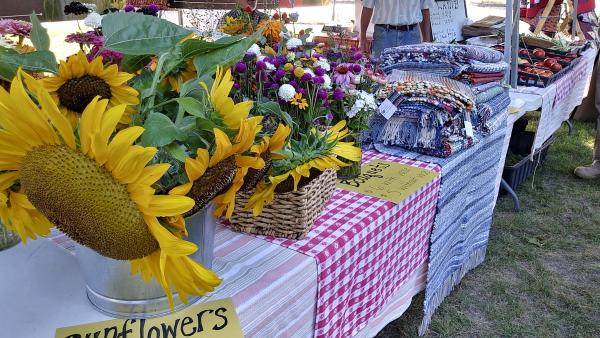 Morgan County Farmers Market - Sat., 9 am to 1 pm
This is the perfect time to visit the local farmers market for squash, pumpkins, mums and all things fall! Enjoy talking with area farmers and other vendors, enjoy samples and enjoy the morning. The market is open on Saturdays through the end of September from 9 am to 1 pm at The Main Connection, 460 South Main Street in Martinsville (and on Tuesdays from 3-6 pm at the Friends Church in Mooresville.)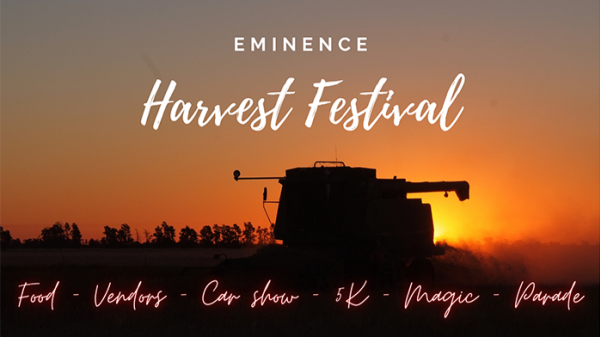 Eminence Harvest Festival - Sat. 9 am to 4:30 pm
This small-town festival kicks off with a tasty pancake breakfast. Vendor booths open at 9 am and the parade begins at 1 pm. Other fun activities include a live magician and other activities for the kids, a car and tractor show, kiddie tractor pull, live entertainment and more!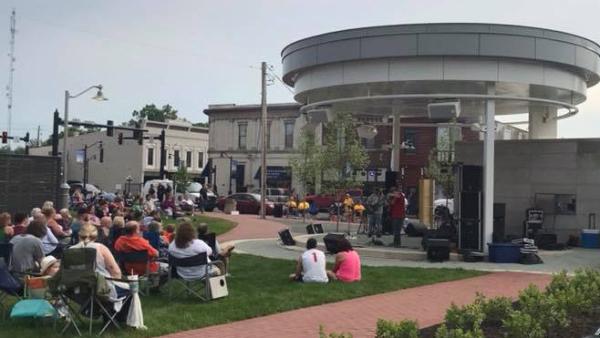 Downtown Mooresville Street Fair - Sat. 10 am to 3 pm
The third and final Downtown Street Fair of this year will take place in Mooresville on Saturday, September 17 from 10 am to 3 pm. These fun events feature lots of local artisan and vendor booths, food trucks and more! Be sure to stop in to local shops and restaurants while you're in town as well.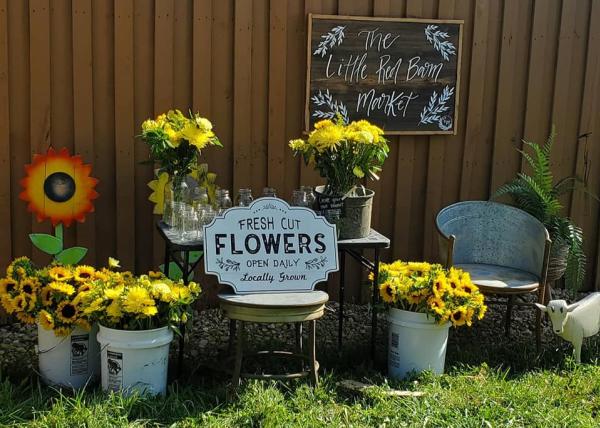 Fall Little Red Barn Market - Sat. 10 am to 4 pm
This is the second year for Walker's Homestead's Fall Little Red Barn Market, and trust us, you don't want to miss it! We're talking about 70+ vendor booths, live music, food trucks, u pick flowers, a pumpkin patch, petting zoo and more! Shop the market from 10 am to 4 pm ($3 admission for ages 13 and up), or purchase an Early Bird VIP Pass for an hour of exclusive early shopping beginning at 9 am and a fun swag bag!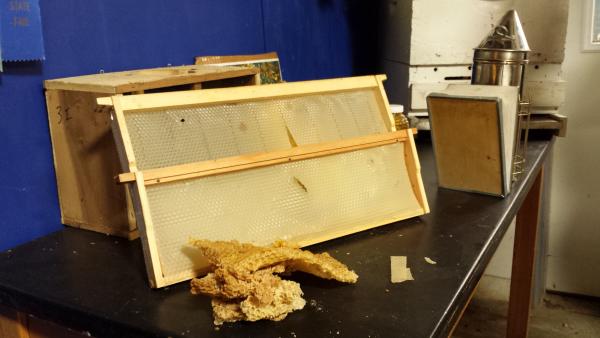 Hunter's Honey Farm Honey Harvest Celebration - Sat. 10 am to 4 pm
This family farm has been in operation for more than 100 years. You can visit the farm (and schedule a tour) any time, but this particular day in September is hands-down the most fun! Once the honey is harvested for the year, the Honey Farm hosts their annual Honey Harvest Celebration, featuring hay rides, pony rides, kids' activities, honey-themed food items and free tours of the honey barn! The adventurous can even take a helicopter ride over the beautiful Morgan County hills (a fee is charged).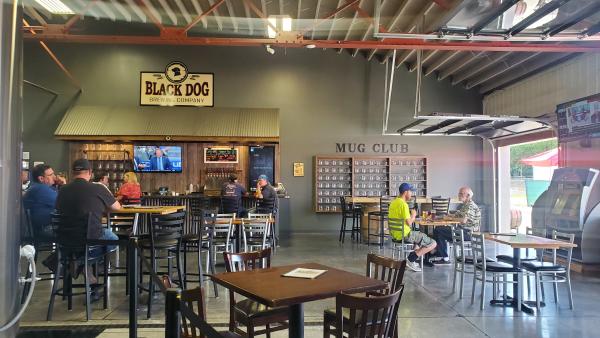 Black Dog Brewing Company Oktoberfest - Sat. 1 to 10 pm
Join Mooresville's Black Dog Brewing Company from 1 to 10 pm for their Oktoberfest celebration featuring German style beer, brats, contests and prizes, live music from Brian Babbs and Mona Skirvin and more! The fun starts at 1 pm. Live music begins at 7 pm. Limited edition Oktoberfest t-shirts available during the event. (Cedar Creek Brewing Company will host their Oktoberfest event on the following Saturday, September 24.)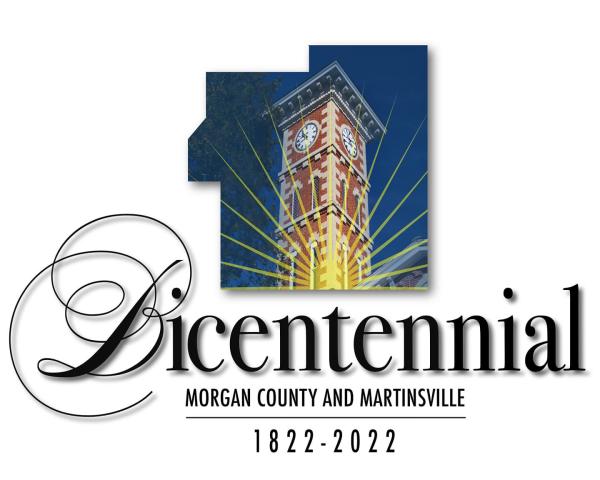 City of Martinsville Bicentennial Celebration - Sat. 1 to 10 pm
The City of Martinsville is throwing a birthday party to celebrate 200 years on Saturday, September 17, beginning at 1 pm. The day of fun and entertainment is free and open to all. The event kicks off with an opening ceremony and performances from the Martinsville Community Band, Martinsville Community Choir, City Children's Choir and the National Anthem. Additional performances throughout the afternoon and evening will feature Rose O'Neal at 2:30 pm, The Woomblies Rock Orchestra at 3:30 pm, CCR tribute band Creedence Revived at 5 pm, Heart tribute Barracuda at 6:30 pm and Clayton Anderson at 8 pm. The event will wrap up with a fireworks display at approximately 9 pm. Bring your lawn chairs for this fun and FREE event! There will be kids activities, a beer/wine garden and food trucks on site as well as local restaurants. (Morgan County will also host a countywide Bicentennial Celebration as part of the Old Town Waverly Festival on September 24 & 25.)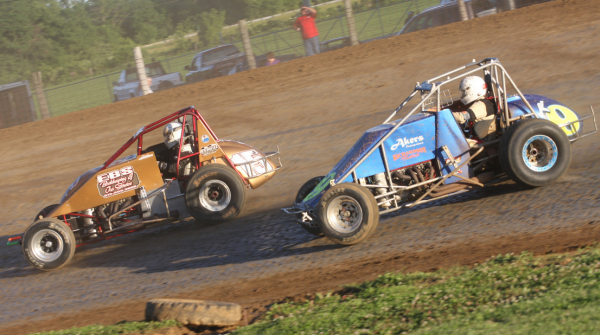 Steel Block Sprint Special - Sat. 3 pm
Paragon Speedway, a Morgan County tradition since 1954, will host the Steel Block Spring Special on Sept. 17, featuring 410 Sprints, Steel Block Sprints, Super Stocks, Modifieds, Bombers and Hornets racing on the dirt tract oval. Admission for this event is $15 per person; kids age 10 and under are free. Pit passes are $30 for adults and $15 for kids age 10 and under. Pit gates open at 2 pm; Grandstands open at 3 pm; Heat in Motors at 6 pm; Hot Laps at 6:15 pm. 
You can find more information on a variety of fun fall festivals and other upcoming events, on our calendar, and don't forget to check out the local dining options as well! For even more seasonal things to do, check out our Fall Fun page.