Who's on your shopping list? 
We'll tell you where to shop for them!
Don't ever let anyone tell you that to shop for everyone on your list you simply have to hit up the big malls... we've got proof otherwise! Tell us who's on your shopping list, based on their interests, and we'll tell you which shops in Morgan County are most likely to have the perfect gifts to go under your tree this year! Remember, shopping small for Christmas can help local, independent businesses survive the slower winter months, and it can help you find unique, fun gift items that not everyone will be gifting (or receiving) this year. Many time, independent stores offer more limited quantities of carefully chosen merchandise, and sometimes you'll even find locally-made creations from area artisans! 

The Reader:
Those who love books will be thrilled with gifts (or gift cards) from Morgan County's favorite independent book shop, located in the heart of downtown Martinsville, Fables & Fairy Tales offers books for all ages and interests as well as other fun items like t-shirts, toys, coffee mugs and more. In fact, if it's reading related and they don't have it, they can probably get it!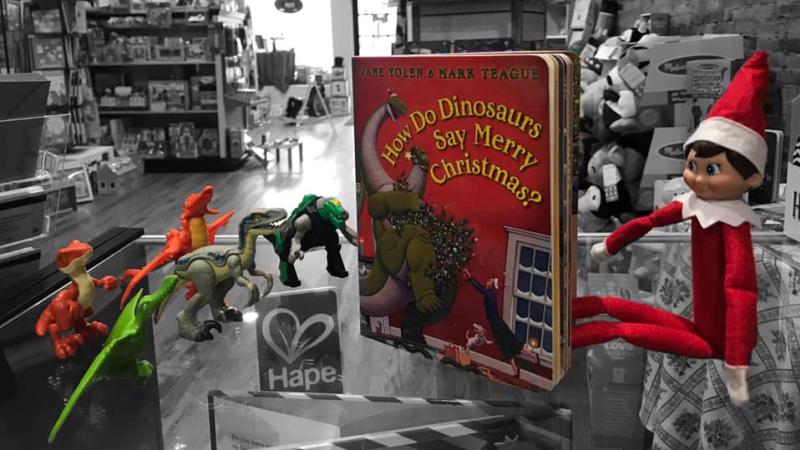 The Crafter:
Hit up downtown Martinsville gift central, also known as The Sterling Butterfly, for locally crafted yarn bowls for the fiber artists on your list, and pair it with gorgeous yarn from Breezy Manor Farm! The Glazed Gypsy Studio & Boutique is another great option for crafty types – plan an outing together or set them up with a gift card to go choose their own creation. For those who live locally, Monrovia Mudworks offers longer-term classes and also gorgeously-crafted gift items!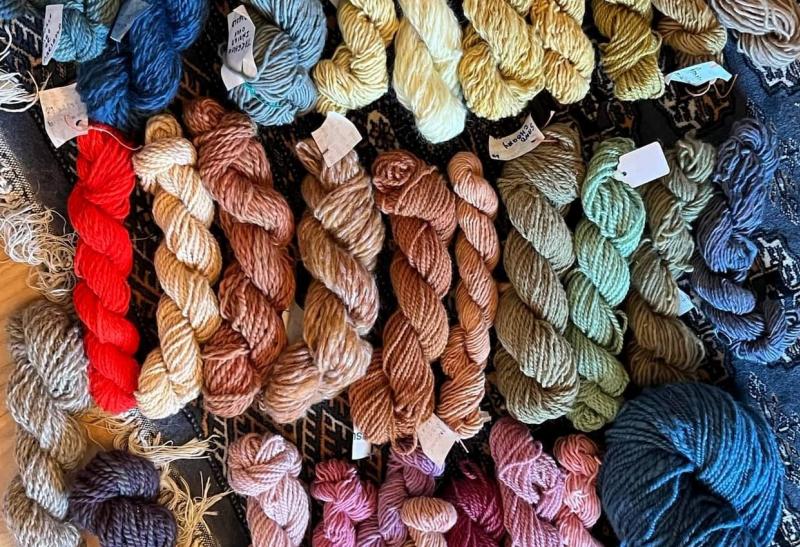 The Fashionista:
If your list includes someone who loves clothing, you're in luck! There are numerous fun boutiques in Morgan County, each with their own style. Find one that fits the folks on your list, or plan a fun day of shopping (complete with lunch) to share the fashion experience! A few of our favorite clothing boutiques in the area include Her Boutique, Wood & Cotton, the Painted Cottage (especially good for the little ones) in Martinsville and Ward's Apparel or Baggage & Boutique in Mooresville.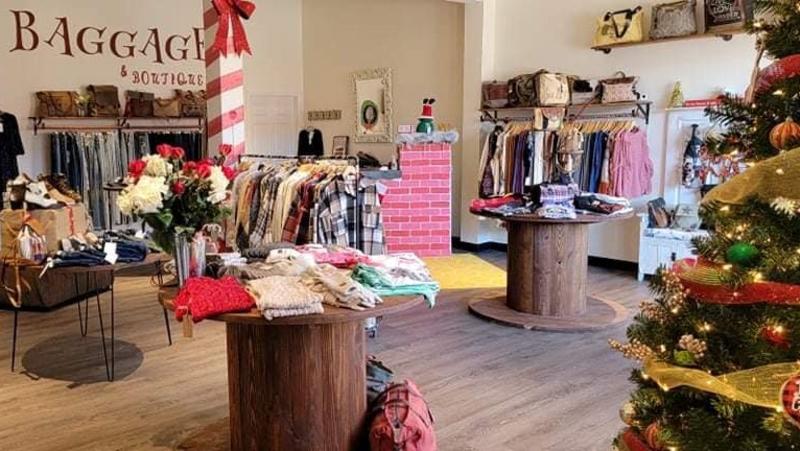 The Jewelry Enthusiast:
Stunning handcrafted jewelry creations can be found from Pam Hurst Designs (and other local and regional artisans) at The Sterling Butterfly in downtown Martinsville. Keep an eye out for creative and beautiful wooden jewelry creations from local artist Joe Krutulis as well. DeLyn Jewelry, located just across the courthouse square, also carries a fabulous selection of sparkling jewels set in a variety of metals featuring both contemporary styles and more traditional estate pieces.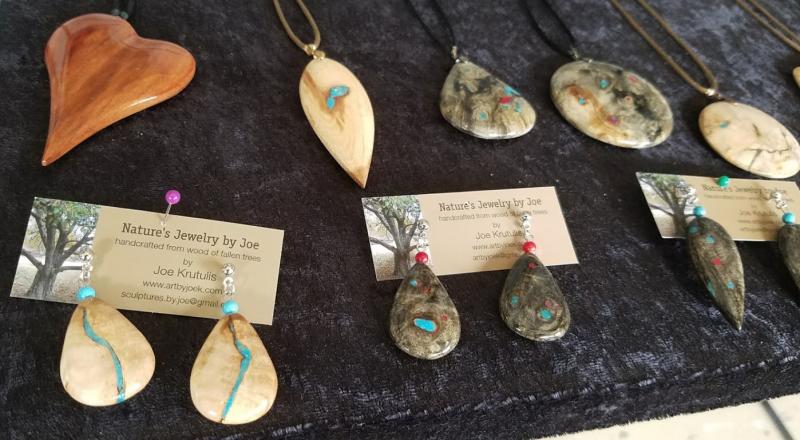 The Decorator: 
Home decor is always a popular item, especially seasonal items! You'll find fun and functional decor items and accessories at area shops including everything from candles to statement pieces! For a traditional farmhouse style, check out Berries & Ivy Country Store on Main Street in Martinsville. Wood & Cotton on South Main Street and the Painted Cottage on Morgan Street also have fun items for the home. Be sure to check out Critser's Flowers & Gifts in Morgantown and Bud & Bloom in Mooresville as well for beautiful pieces for the home and fun collectibles. Don't count out the area's antique stores for unique home pieces as well - see the Vintage Shopper listing below for ideas.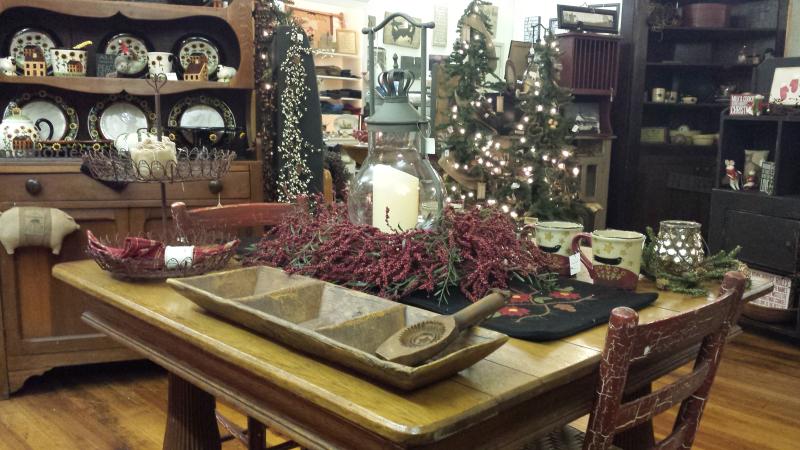 The Arts Supporter:
Art helps to feed the soul... and it's an important aspect of the local economy as well, so don't underestimate the importance of celebrating and supporting local artists and arts organizations! Get the arts lover in your life a subscription or gift certificate to the Morgan County Community Concerts series or performances from the Merry MAC Players. Go visual by shopping the resident artist studios at the Art Sanctuary in Martinsville, featuring artists in a variety of media including Nancy Maxwell Fine Art, Singing Finch Studio, and more. Purchase framed artworks at Color Works Art Gallery or functional ceramics at Monrovia Mudworks, or help them learn a new skill with one-day classes at Bliss Glass or the Glazed Gypsy. Don't forget about The Sterling Butterfly, where you can find a wide variety of items from local and regional artisans all in one place!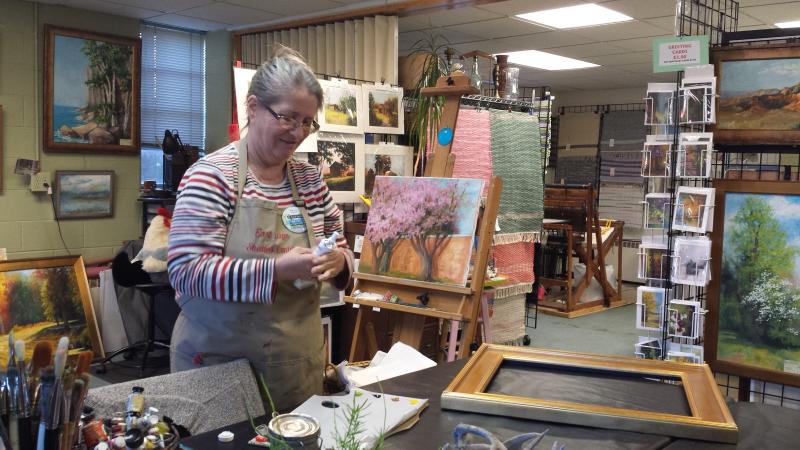 The (Local) Foodie: 
We've got two words for the foodie friends on your list: Gift Cards! No matter what type of food they love, gift cards are a great way to treat them to a dining experience at a beloved favorite restaurant or help them discover something new! Choose from special occasion spots, casual comfort food, sweet treats, local coffee spots... the list is nearly endless. Actually, the list is right here: Local Restaurants
(Restaurant products are another great gift idea! Did you know you can purchase sauces and seasonings from Squealer's or even the signature salad dressing from Zydeco's?)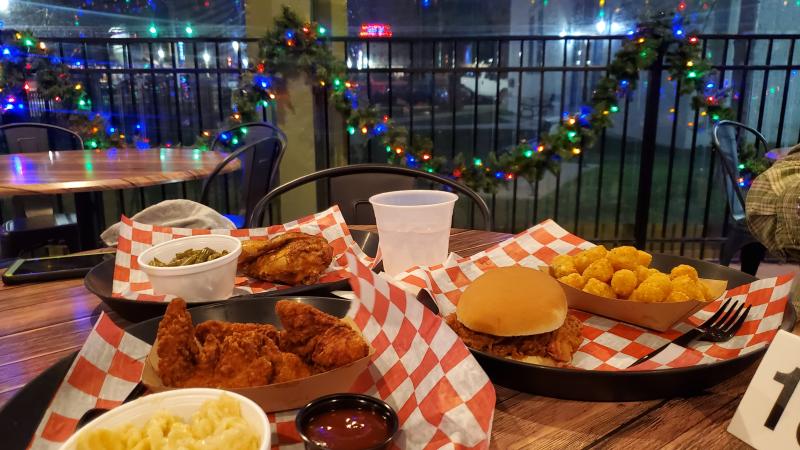 The Craft Beer/Wine/Spirits Lover:
Whether you'd like to purchase a bottle of wine or spirits, a six pack of a favorite brew or fun accessories, our local winery, distillery and breweries have exactly what you need! Even if you're not quite sure of your friends' exact tastes, gift certificates are always a winner! Cedar Creek Winery, Brewing Co and Distillery is still the only Indiana location that features wine, beer and spirits all in one place (and all family-owned and operated!). Both Black Dog Brewing Company and Cedar Creek have on site eateries and often host live music, so you can be assured that you'll be gifting a fun and memorable experience.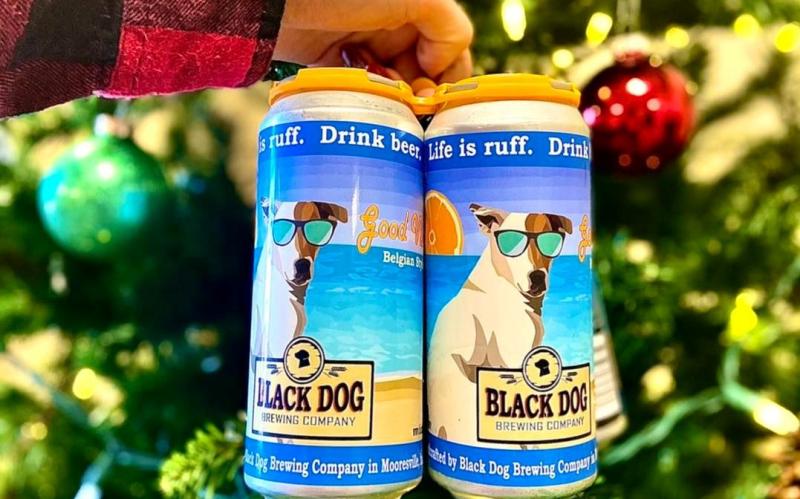 The Outdoorsman (or woman):
Got someone on your list that loves to hike, hunt or golf? Find outdoors-themed gifts at several local shops. Don't miss The Barn Archery Store in Martinsville for hunters or recreational archers on your list. They've got it all, and the expert advice to go with it! The area's golf club pro shops all have great golf accessories, clothing and more for the golf enthusiasts on your lists, including Foxcliff Golf Club and Martinsville Golf Club in Martinsville and Eagle Pines Golf Club and The Links at Heartland Crossing in Mooresville. Gift certificates and memberships are also solid gift ideas! Find general outdoor clothing and accessories at the Orchard Country Store and Ward's Apparel, both in Mooresville.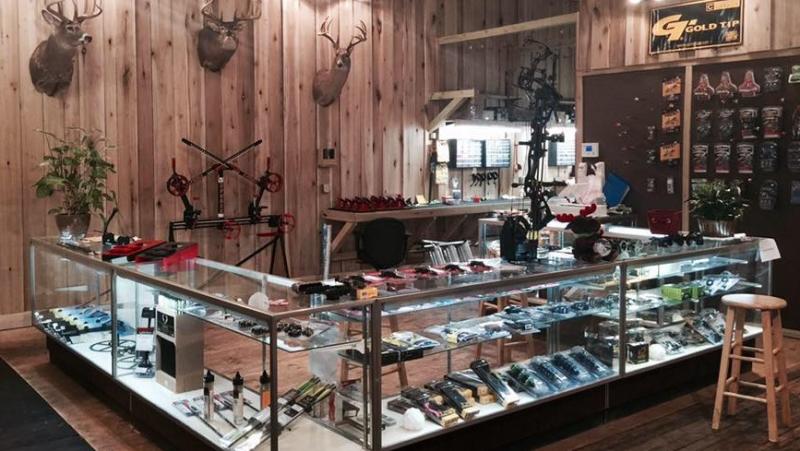 The Gamer:
If you have gamers on your list, we've got the options you need for memorable gifts of games, collectibles, experiences and more! For traditional comic lovers, as well as a variety of games and collectibles, check out the brand new location of Krypton Comics in downtown Martinsville. In Mooresville, White Flag Games & Escape Rooms is gaming central, and also offers escape room experiences for those who dare. For more active games, look into ShotZone, an indoor airsoft and gel blaster arena located just south of Martinsville. The arena regularly hosts events, or rent the space for a day of private fun! Gel blasters are suitable for kids as young as five years old, so this is a fun option for a family gift experience as well!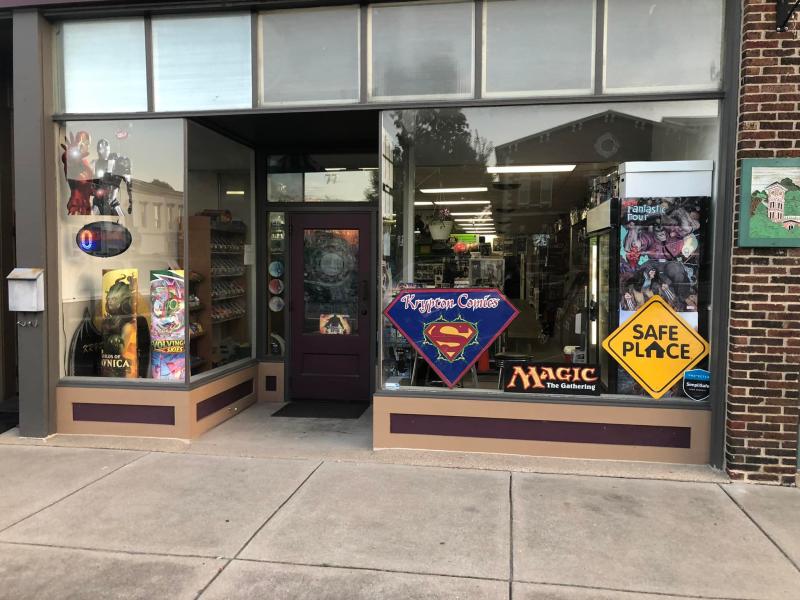 The Vintage Shopper:
If you're looking for a perfect gift for someone who loves vintage or retro items, don't miss Morgan County's many antique shopping options! Shop for them yourself, or plan a fun outing to shop and do lunch together as part of your gift! Some of our favorite stops for vintage finds include the newly (re)opened Buffalo Gal Antiques, Yellow Moon Antiques, Gunner Alan Antiques, and the Constable's Antiques  - all conveniently located on or near Main Street in Mooresville (we highly recommend dining at Ralph & Ava's or Zydeco's Cajun on Main Street or Gray Brothers Cafeteria on Indiana Street if you decide to make a day of it...) We would be remiss if we didn't also tell you about Antiques Coop in Morgantown - trust us, it's worth the drive if you're looking for unique vintage finds!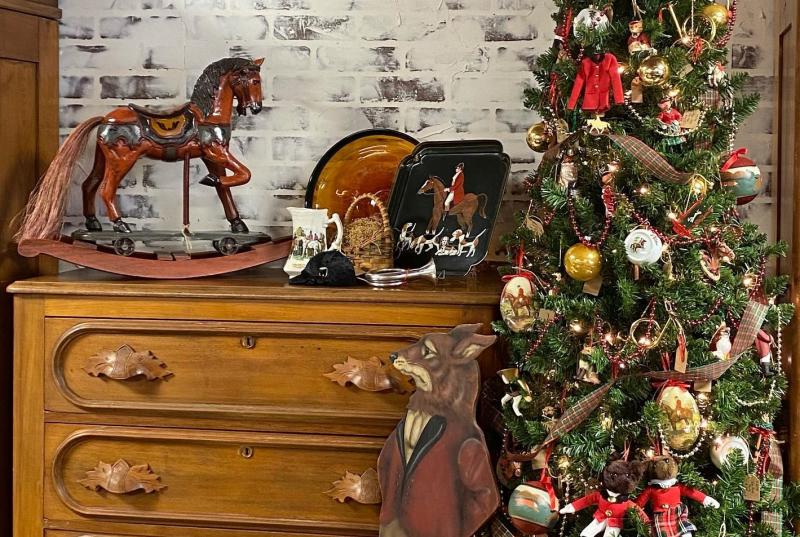 The Musician:
Got a musician on your list? No worries - Tom Fiddlery on Main Street in Martinsville is sure to have something to delight their musical heart. From sheet music to accessories to brand new quality instruments, Tom has exactly what you need for the perfect gift. Lessons from beginner to advanced levels are also available, and can be a great gift idea as well (perhaps to accompany a new instrument...)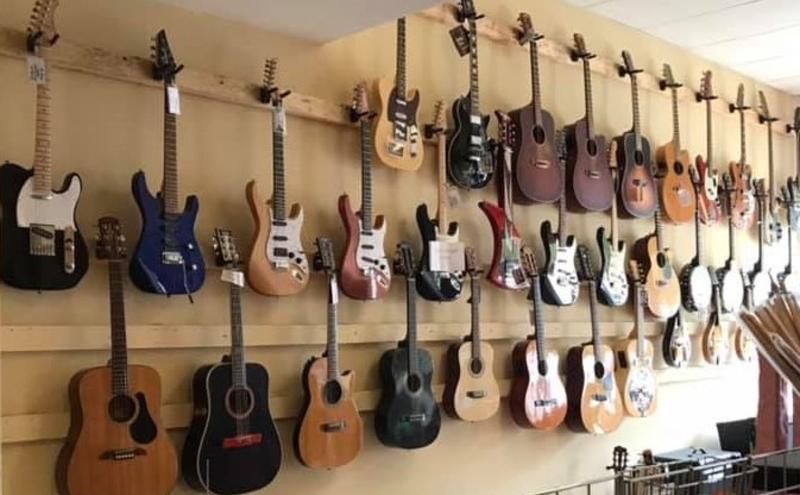 Happy Shopping!