If you've not yet tried The Waffle Whitch, now is the perfect time to stop in and sample their whitchy goodness! The Martinsville eatery has already developed quite a following, which we're sure will continue to grow thanks to their new downtown location.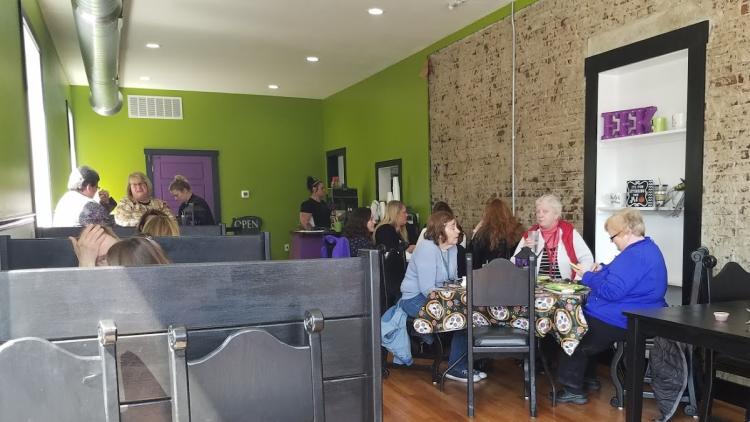 Now open in a fresh, new downtown space at 152 North Main Street in Martinsville, The Waffle Whitch continues to serve up flaky, tasty goodness in the form of "waffle whitches," paninis and desserts. The sandwiches are made from a croissant style pastry dough and come as either a panini (shown) or a waffle style.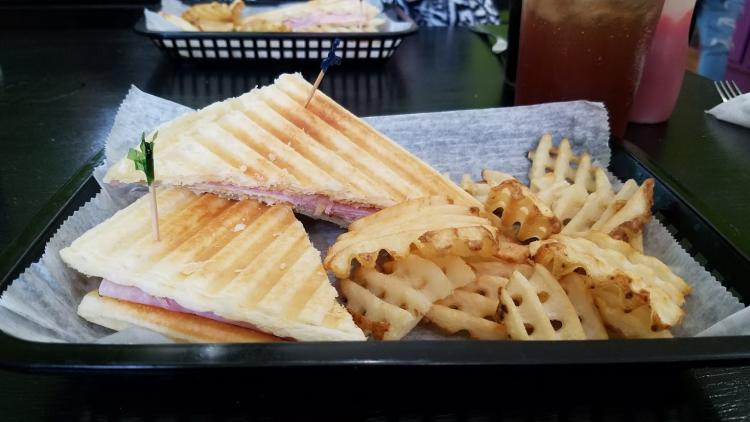 Sides include waffle fries (of course!), pasta salad, side salad or one of their amazing handmade soups, which are also available by the bowl. Different soups are featured each day, so be sure to follow their Facebook page for current availability.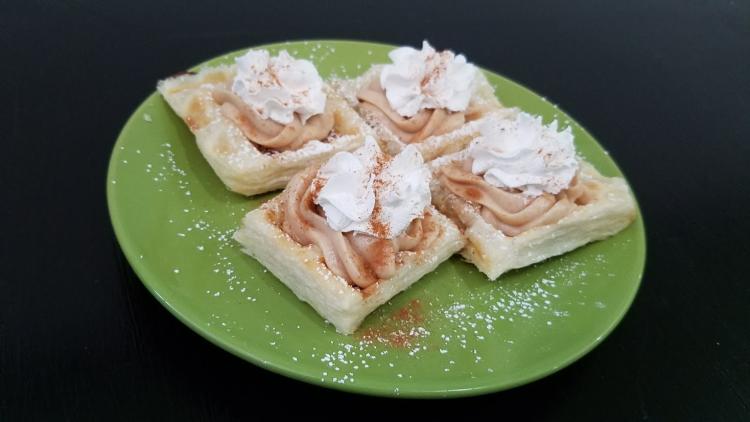 Be sure to order dessert - get it to go if you have to, but don't miss out on these fun and tasty bites. Always shareable, these flaky desserts come in all sorts of fun flavors, including daily specials! Shown here, the cinnamon roll pastrywhich is simply divine. 
The best part? These fun sandwiches, sides and desserts come in a daily special that's not only tasty, it's affordable! Our lunch on the day we visited was only $6.50, plus drink.  They're open for breakfast too, featuring sausage gravy on either biscuits or croissant, waffle bowls, omelettes and of course waffles! In fact, any time is a great time for a visit to the Waffle Whitch - hours are 8 am to 8 pm.