It's #ThankfulThursday!

Every Thursday from now until Thanksgiving, we'll be featuring something here in Morgan County that we're thankful for because it improves the quality of life for our residents and gives visitors a reason to come to our little corner of Indiana. 

Today, we're featuring our growing arts community. Home to many amazing local artists, Morgan County is beginning to deservedly develop a reputation as an arts community within the region. With organizations like the Art Sanctuary of Indiana, the Martinsville Arts Council and the Mooresville Arts Partnership to nurture our local artists no matter their chosen medium - visual arts, musical arts and even performing arts are easy to find throughout Morgan County. Here's a quick rundown of some of the significant arts organizations and independent studios that should be on your "must visit" list.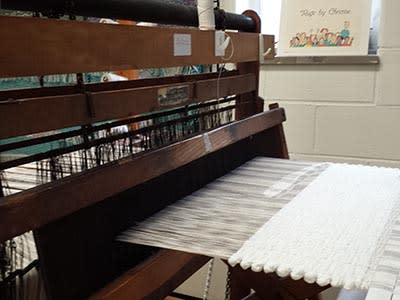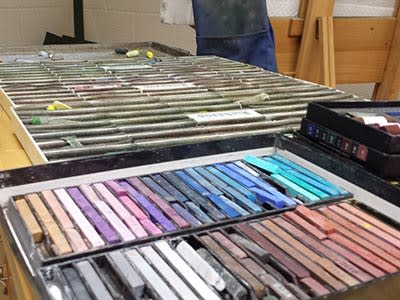 The Art Sanctuary is a former Methodist Church building that is now home to more than a dozen active artist studios. You can visit them on the second Friday of each month for Open Studios Night, which allows you to enjoy a new exhibition opening, meet the artists and view their work and their work space. Resident artists include a nationally-known porcelain artist, weavers, painters, potters and even a 3-D specialist!

The Mooresville Arts Partnership has recently moved into a brand-new facility, also a former church building, at 697 Indianapolis Road, so in addition to offering a wide variety of classes for all ages and abilities in dance, music, theatre and visual arts they can now also feature local artists in their new gallery space and offer more special workshops! 

The Martinsville Arts Council and the Merry MAC Players call the historic Depot Theater home. Just a few blocks off the courthouse square, the Depot Theater has recently been a venue for events including theatrical performances, a magician, haunted movie nights, live comedy and more. Keep your eye on this group - they've got some really fun things coming up! 

Art Beyond Crayons is a studio in Morgantown, run by local artist and former art teacher Judy Wells. Offering art lessons for all ages, special artistic gifts known as "heart grams" and group activities both at the shop and on site at your location, Judy's passion is sharing all kids of art with all kinds of people!

Atelier's is the studio of Martinsville artist Sally Hedges, located at the edge of town on Burton Lane. Offering a wide variety of classes and projects there's something here for literally everyone - sometimes even accompanied by wine! You'll find opportunities to create everything from traditional canvas paintings to works on wood, glass or occasionally even t-shirts. Sally's work, including jewelry creations, can also be found at JK's Cheesecake Cafe in downtown Martinsville. 

Artist Lynne Medsker's home studio is located just a few miles outside of Martinsville. Lynne's works are beautiful, unique and widely varied. She's a stop on the Rural Routes to Main Street Cultural Trail and often has special activities scheduled on the Second Saturday of each month! Lynne also has a brand-new project available - Zendala, a coloring book for adults featuring her beautiful mandala style designs. (Coloring has recently been found to be as beneficial for adults as meditation!)

Monrovia Mudworks, located on High Street in Mooresville, is another local treasure where you can get creative! Owner Jolee Chartrand has a variety of beautiful works for sale on site, or you can create your own through one of their many pottery classes. From beginners to those with experience in clay work, you'll find a fun, relaxed learning experience at Monrovia Mudworks! 

The Sterling Butterfly, located in downtown Martinsville, is the place to go to purchase unique works of art. Their goal is to provide customers with a wide selection of high quality fine art and fine crafts, feeding your artistic mind, body and soul. You'll find jewelry from owner (and nationally-recognized jewelry artist) Pamala Hurst and other artists around the region, paintings, wall hangings, handcrafted textile arts, pottery, photography, bath and body products and more - all direct from local and regional artisans. Workshops, classes and events are also hosted periodically at the shop. 

This is NOT a comprehensive list of art-related attractions and locations in Morgan County. Explore the rest of our site for even more great places to visit! Many of the above listed locations are however stops along the Rural Routes to Main Street Cultural Trail, a partnership between Visit Hendricks County and Visit Morgan County that highlights art related sites (and incredible eateries) throughout both counties. Find out more about the trail at www.ruralroutestomainstreet.com... and don't forget about the many craft shows happening around both counties this time of year, where you'll find high quality works from smaller scale producers around the area. Get that schedule for Morgan Countyhere on our blog.