Things are changing a bit at Link Observatory Space Science Institute, located in Martinsville. If you haven't been to the historic observatory yet, this Saturday, July 25 is the perfect time to check it out. As they do each month, they'll be presenting a multimedia program – this month will focus on the NASA New Horizons Mission. The program, entitled Chasing Pluto: The First Mission to the Last Planet, will provide details about the ongoing mission, which is one of the most ambitious and historic NASA unmanned missions of exploration in history.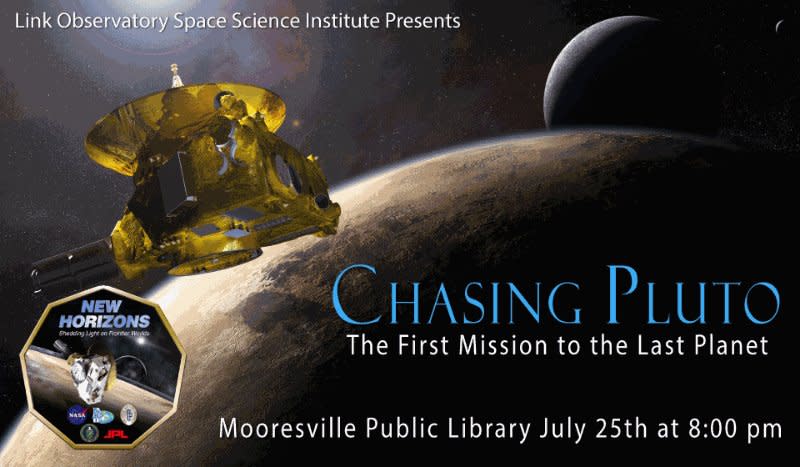 The changes? It's not a bad problem to have, but the observatory's monthly public programs have outgrown their facility! Over the past year, they have tried to accommodate this growth by presenting the program twice in one evening at the observatory site, followed by telescope viewing, however the ever-increasing crowds (and the vehicles that come with them) have become more and more of a challenge to the property.
As a result, the Link Observatory Space Science Institute is partnering with the Mooresville Public Library to make their program accessible to more visitors without the risk of damaging the observatory property. Beginning this weekend, the multi-media presentation will take place at the Mooresville Public Library's community room, which can accommodate around 200 visitors. The program will be presented at 8 pm.
Immediately following the presentation, there will be a free shuttle service to take visitors to the Link Observatory for telescope viewing, if weather permits, and return them to the library. This will reduce congestion and potential property damage from too much traffic at the observatory itself. Don't worry – the observatory does have some long-range plans to further develop on-site solutions to these challenges that might include a separate lecture hall and upgraded parking lot, but that will take time.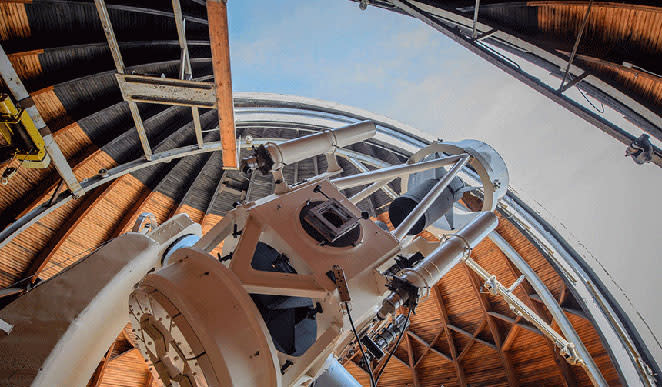 We join with the Link Observatory Space Science Institute in asking for your patience and cooperation during this transition time. As a bonus, this does mean that summer programs will be cooler and fall/winter programs will be warmer than in past years!
We suggest you plan to come early this Saturday to enjoy dinner at one of Mooresville's wonderful restaurants before the 8 pm program! Some of our favorite local eateries near the library include Ralph & Ava's Café, Zydeco's Cajun and of course, Gray Brothers Cafeteria.