Memorial Day has long been recognized as the unofficial beginning of summer, even though technically the changing of the seasons is still a few weeks away. Why is that important? Well, because the weather is warming up, pools and other seasonal attractions are preparing to open, summer festivals and events are going up on our calendar and and families everywhere are ready to put the current school year behind them and start fresh with a few weeks of summer vacation. As Memorial Day Weekend draws closer, we'd like to highlight the reason behind the holiday and the unique ways that Morgan County communities choose to celebrate it. 
Memorial Day is the last Monday of May and the history of this Federal holiday goes all the way back to 1868, when an organization of Union Civil War veterans established what was originally called Decoration Day, as a time for the nation to celebrate and recognize the sacrifice of Union soldiers killed in the war. The day now serves as a time to specifically honor any members of the United States Military who have lost their lives while serving our nation. This is not to be confused with Veteran's Day, which honors ALL who have served in the nation's armed forces.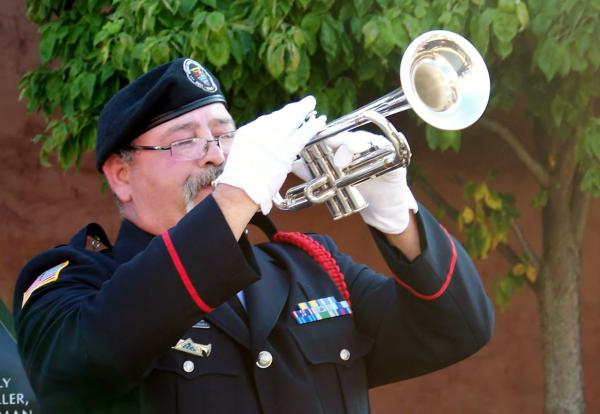 Here in Morgan County, soldiers lost in the line of duty are honored each week on the courthouse square during Taps on the Square. Each and every Friday evening, names of are read which include current military losses, as well as veterans who have passed, to honor their lives and their service. The event is sponsored by Indiana Spirit of '45 and buglers from Bugles Across America provides rolling taps at the seventh bell. This is always a moving experience, but is especially poignant as it kicks off Memorial Day weekend. Residents and visitors alike are welcome to come and participate in this weekly Martinsville tradition, which takes place rain or shine on the southwest corner of the courthouse square near the flag pole.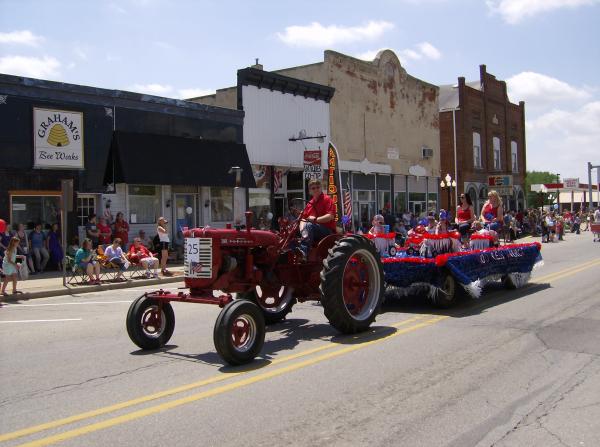 In the small town of Morgantown, we start the memorial celebration a week early. The annual Morgantown Memorial Parade takes place this year on Sunday, May 19 at 1 pm. The parade features everything you expect from a small town celebration - floats, antique tractors walking groups, and so much more! This will be the 107th year for this parade, making it the longest running Memorial Parade in the state of Indiana, culminating with a special memorial program at East Hill Cemetery.
Memorial Day Weekend
The unofficial kickoff to summer, Memorial Day weekend is always a time for family fun and this year is no different. There are lots of fun happenings scheduled over the three day weekend. We'll highlight a few year, but be sure to check our calendar for more details on these and other fun events!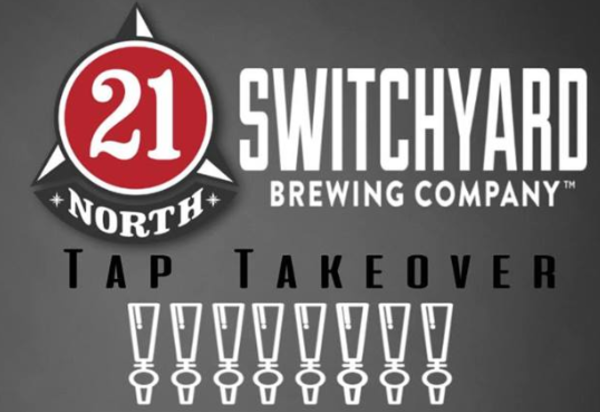 On Friday, May 24, 21 North Eatery & Cellar will welcome Bloomington's Switchyard Brewing Company to their downtown Martinsville location for a tap takeover event featuring great locally crafted brews along with live music from Joey Blankenbaker. It just may be the perfect way to kick off your holiday weekend! All ages welcome in the restaurant's dining area. The tap takeover will last from 6 to 10 pm.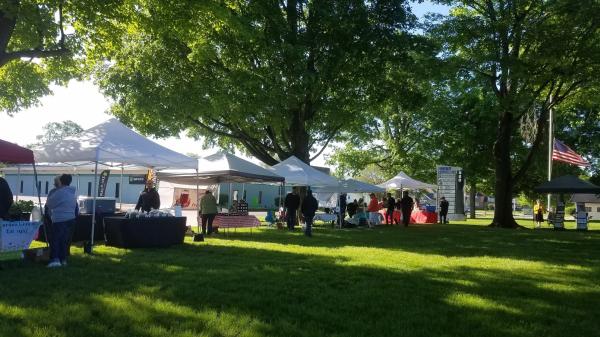 Saturday morning brings the Morgan County Farmers Market to the lawn at The Main Connection. With 20+ vendors, you're sure to discover something locally grown or crafted that you absolutely love. Talk with local growers and artisans as you enjoy the atmosphere, and don't forget to grab a great cup of coffee from Maggie's at The Main while you're there - we recommend the salted caramel mocha or a refreshing mocha frappe, depending on the weather.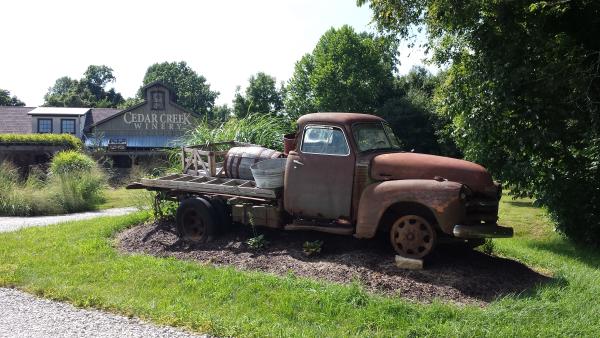 On Saturday, May 25 Cedar Creek Winery, Brewery and Distillery continues this year's Drink at the Creek Summer Concert Series with Hairbangers Ball and Big 80s! Enjoy these crowd-pleasing favorites in the beautiful atmosphere of The Creek. Admission is $15 in advance or $20 day of show. Parking is free. Music starts at 5 pm and all ages are welcome. Cedar Creek is currently the only single location in Indiana that features a winery, brewery and distillery, so no matter what your preference, you'll find it at Cedar Creek!