It's time to start thinking about holiday gift giving! Whoever the lucky people are that make it onto your shopping lists, we've got great options for checking off those gifts. With more unique shops and boutiques then ever, Morgan County's a great place to enjoy a day of shopping in a friendly, relaxed small town setting. Check out the many shops now open in downtown Martinsville and Mooresville and don't miss the one-of-a-kind options in smaller communities as well.
Holiday Open Houses and other special shopping events are the perfect excuse to indulge in a day of shopping, and several will be hosted by shops in Morgan County this season, beginning the first weekend of November. Here's a list of where you'll find awesome gifts and great deals to kick off the holiday shopping season in November and December! Check out our shopping page for more fun independent shops and boutiques to visit, make sure you get holiday craft fairs on your calendar, and watch our event calendar for more event opportunities!
NOVEMBER 4:

The transformation from Halloween to Holidays is a big one at this fun shop -  so big that they'll completely close up shop on Nov. 4 to make the switch, then unveil their holiday spirit on Nov. 4! This family-owned shop is a Martinsville tradition, and so is their annual Christmas Open House event! Seriously, there are typically people waiting in line outside the store when the doors open at 10 am. Why, you ask? Well, to get a jump on that holiday shopping, of course... and because the first 50 customers in the door receive a special gift! No matter what time you arrive, you'll find holiday home decor and gift items to delight those on your shopping list (or maybe yourself).

This downtown Martinsville shop is the perfect place to find fun gift ideas from Indiana based artisans ranging from jewelry to pottery to paintings, plus a thoughtfully chosen collection of additional items as well. An artist herself, owner and jeweler Pam Hurst invites you kickoff the holiday shopping season with a Holiday Open House on Saturday, November 4. Stop in for a great selection of gift items for those on your list, or maybe even yourself!
NOVEMBER 11:

This fun and stylish boutique is located on Washington Street in downtown Martinsville. Get a jump on shopping for those special women in your life at their Holiday Open House & 5th Anniversary event on Saturday, November 11 from 10 am to 5 pm. You'll find personally chosen clothing and accessories to fit each individual's style in a beautifully renovated historic space.
 
Conveniently located on Main Street, just a couple blocks south of the courthouse square, Wood & Cotton is the place to find carefully curated ladies' apparel, accessories, shoes and more, plus a wide variety of seasonal home decor and even furnishings! Join them on Saturday, November 11 beginning at 10 am for their annual Christmas Open House event, where you'll find fun gift ideas for loved ones (or yourself). Don't miss cool seasonal items from the Weathered Birdhouse and uniquely hats from The Hat Bar, both located inside Wood & Cotton.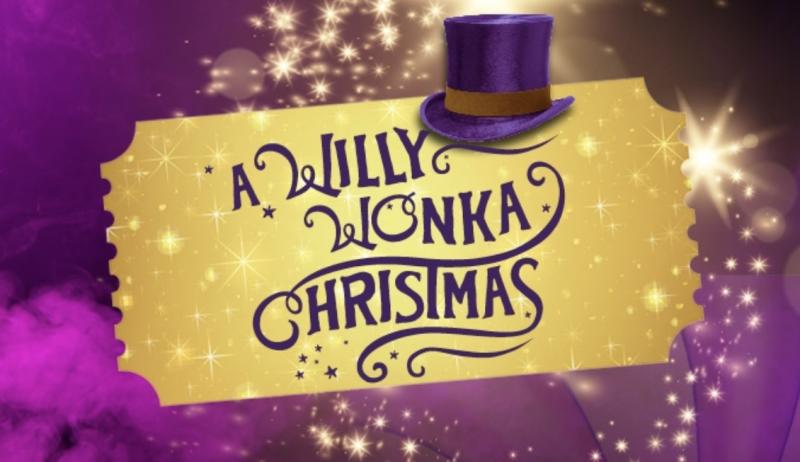 Everyone's favorite local bookstore, Fables and Fairy Tales in downtown Martinsville, will host their 2023 Holiday Open House "A Willy Wonka Celebration" on Saturday, November 11, from 10 am to 5 pm. You'll find amazing books for everyone on your list, but that's not all - unique toys, craft items, quirky t-shirts and more are all available at this independent book shop. (Gift certificates make great stocking stuffers, too, if you aren't sure what type of books to buy for that special someone!) In honor of the new movie and book release, this year's Open House will celebrate the season in Willy Wonka style! 
NOVEMBER  16-19:

Willowfield Lavender Farm will host their annual Holiday Open House event on November 16-19. Hours will be 11 am to 5 pm, Thursday through Saturday, and Noon to 4 pm Sunday. Stop in and pick up lavender scented gifts for your loved ones (or yourself!) to help make this holiday season one to remember. Current guidelines in place at the shop include facemasks, a limited number of customers inside at one time, and gloves (provided). You can also order via their online store; orders can be shipped or picked up at the farm by appointment.  

NOVEMBER  25: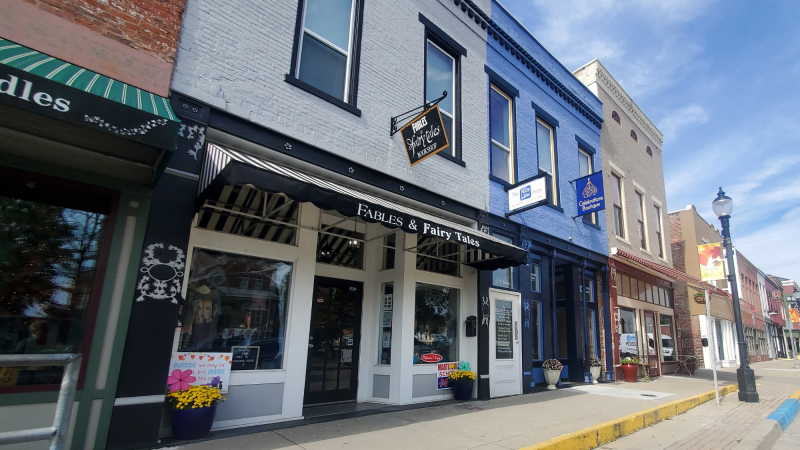 Join downtown area merchants (and beyond) in Martinsville for Small Business Saturday on November 25. A national event, with a local focus, Small Business Saturday encourages Americans to buy from locally owned, independent retailers on the Saturday after Thanksgiving. Martinsville's merchants have come together to create a Small Business Saturday Passport to help guide your shopping. Pick one up at any participating retailer, get a stamp at each shop you visit, then leave your completed passport at your final destination to be entered to win great prizes. Don't miss these special Small Business Saturday vendor events in Martinsville as well - Downtown, you'll find the Brickhouse Marketplace at Brickhouse on Main and the Maker Marketplace at the Art Sanctuary of Indiana! Both will feature a variety of local vendors with handmade merchandise. Also be sure to stop by to see Santa himself at Sidney & Girlfriends Day Spa from Noon to 2 pm. 
 
Scheduled your Small Business Saturday outings carefully - there are events taking place in communities around the county, the state and beyond! Downtown Mooresville invites you to come and browse the vendor event at 5 East on Main Street, hunt for treasure at several antique shops including Buffalo Gal Antiques and indulge in local flavors at Nosh Dessert Parlour, Bran N Shorts, Ralph and Ava's Kitchen & Bar and of course, Zydeco's Cajun! Don't forget to venture down Indiana Street to Ward's Apparel while you're in town!
 
DECEMBER 2:

DeLyn Jewelry Christmas Open House
Downtown Martinsville
DeLyn Jewelry will host their annual Christmas Open House on Saturday, December 2, from 10 am to 1 pm. Located in downtown Martinsville, DeLyn is the place to find sparkling gifts for those special people on your list. During the Christmas Open House only, get free one carat weight Moissanite stud earrings when you spend a minimum of $149 in store. Offer valid while supplies last, limit one per customer. Stop by for great deals on quality jewelry, ladies apparel and accessories and more, plus huge discounts, storewide! 

While not a exactly a shopping event, there's plenty of shopping to be done at Mooresville's annual Victorian Christmas Celebration! Returning this year on Saturday, December 2, this fun event features lots to see and do, including shopping at locally owned boutiques and stores as well as a wide variety of handmade and direct sales items that can be found at vendor booths at multiple sites throughout Mooresville. 
DECEMBER 9:


Martinsville's signature holiday event, the Martinsville Cookie Stroll is all about getting you into local businesses, plus free entertainment and cookies! Come out and get the bulk of your holiday shopping done at several downtown retail stores, plus vendor booths and handmade crafts at Brickhouse on Main and the Morgan County Farmers Market Holiday Market at the Art Sanctuary. Don't forget to enjoy one of downtown Martinsville's tasty eateries as well! Cookie Passports are available NOW, but don't forget, you don't necessarily need a passport for everyone in your party, as each passport will result in 30+ cookies! You are also welcome to come enjoy the festive atmosphere, performances and special events without collecting cookies.