Breakfast is the most important meal of the day, right? If you're looking for a great place to start your day with a tasty breakfast, look no further. February may be National Hot Breakfast Month, but we've got your list for where to find breakfast in Morgan County year around! We've broken our list out into two categories - the full, hot breakfast spot with a wide variety of menu items and a quicker, coffee shop version featuring muffins, scones or even quiche. Don't worry, there are plenty of places to choose from in either category, so let's get started...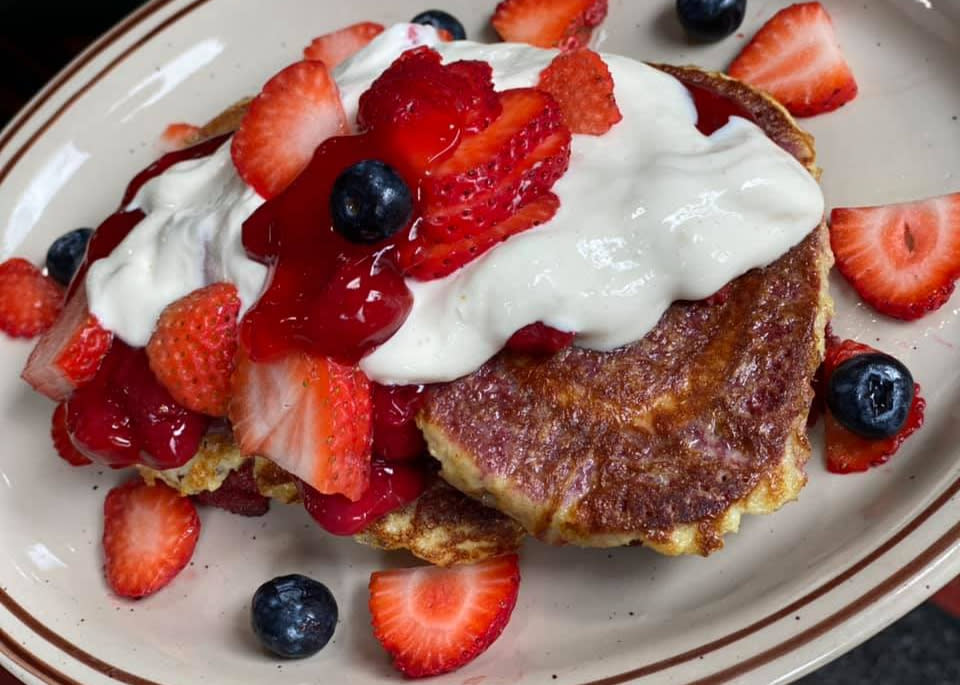 Full Hot Breakfast Spots
Located in Mooresville, just off State Road 67, Blueberry Hill Pancake House is everything you'd expect from a great breakfast spot. Pancakes, French toast, waffles, omelettes and more - served all day! The kids will love the pac man pancakes.
Brothers on 39 is located in Martinsville on the State Road 39 Bypass. This locally owned eatery serves up a variety of breakfast options including tasty omelettes, biscuits and gravy, pancakes and a variety of breakfast sandwiches. (Don't miss the Greek omelette!)
A traditional, small town diner, the Brooklyn Cafe located in the tiny town of Brooklyn, serves up traditional breakfast in a friendly, small town atmosphere. Their cheesy omelettes served with home fries are always a hit!
A relatively new addition to the local breakfast scene, Cabana Pancake house is located in Mooresville right on Indiana Avenue. They serve up just about anything you could want for a hot, delicious breakfast. Pancakes, French toast, waffles, even crepes - plus omelettes, savory skillets and several versions of eggs benedict! Watch for their fun specialty drinks, too. 
Located right downtown on the Martinsville courthouse square at the corner of Morgan and Main Streets. Enjoy a homecooked breakfast in a friendly, welcoming atmosphere. Biscuits and gravy are a favorite here, as is their family recipe French toast!
Located just off of Burton Lane in Martinsville, you'll find all your traditional family breakfast favorites, from steak and eggs to fluffy pancakes. You can still access Indy's by crossing State Road 37 at Burton Lane, despite the current closure of State Road 37. Watch for updates on access when it changes later this year. 
The Monrovia Family Restaurant serves up a friendly small town breakfast featuring yummy French toast, omelettes and several skillet options to choose from. Located right on Main Street in Monrovia, they're easy to find and you won't be sorry you gave them a try! 
A local favorite in Mooresville, Morgan's Corner Cafe is well-known for tasty breakfast favorites. Located on Towne Center Road, just off State Road 67, this friendly local eatery serves up favorites like pancakes, biscuits and sausage gravy, hash brown casserole, and more!  
A waffle-lover's dream, The WaffleWhitch is located on the north side of the courthouse Square in downtown Martinsville. Waffles, hash browns, eggs and more all cooked up waffle-style. Don't miss out on their create-your-own waffle bar - the kids will love it! Now open 7 days a week.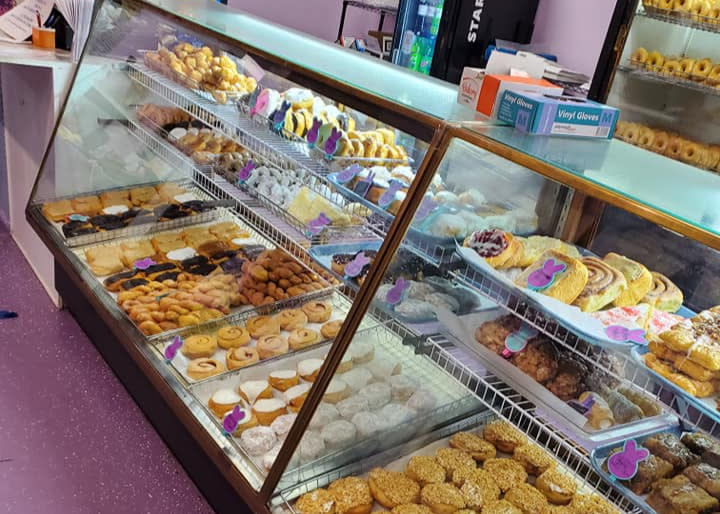 Coffee Shops & Bakeries
Located right on Main Street in Mooresville, Bran N Shorts serves up a wide variety of specialty coffee drinks along with muffins, scones and other quick and yummy breakfast fare. The offerings change daily and are never boring! 
Located in Morgantown just off State Road 135, Brewed Awakenings Cafe is a great place to stop in for a quick breakfast and some caffeine. Grab a latte and a muffin, bagel or breakfast sandwich to keep you fueled up with energy! 
Located on Chestnut Street in Monrovia, Farm House Brew serves up fresh coffee, tea, smoothies, cider and locally sourced food items. Muffins and cinnamon rolls are favorites, along with biscuits and gravy! 
If you love donuts, this is the place for you! Located on Morgan Street in Martinsville, Knead the Dough Bakery serves up award-winning donut creations (true story - they've won awards at Indy Donut Day two years in a row!) along with coffee drinks and more. Ask if you're looking for something you don't see... sometimes they have specific days for certain treats. (If you're looking for blueberry cake donuts, go on Tuesday!)
The Martinsville Candy Kitchen is now serving up some breakfast creations! Located right on Main Street in the heart of downtown Martinsville, this 100+ year old iconic candy shop is always a favorite. Now, you'll find a weekly menu of muffins. scones, hand pies, even quiche, along with lattes and more.  
Located right on Main Street in Mooresville, Sheila's Bakery Unlimited offers up a wide variety of tasty treats including donuts, cookies, cupcakes and more. Who says you can't have cake for breakfast? They also typically have several keto-friendly options available. 
This Mooresville coffee shop is located on Indianapolis Road. The House features a variety of specialty coffee drinks and tasty breakfast options. You'll find everything from bagels and muffins to biscuits and gravy.