Are you ready for fresh produce, you pick berries, apple pies and cider slushes? We are, too! Anderson Orchard in Mooresville opens for the 2019 season on Saturday, July 6, and we can't wait. Fun for all ages, Anderson Orchard has been a Morgan County tradition for 50 years! That's right, the beloved late summer and fall destination is celebrating a big birthday this year. Below, you'll find everything you need to know about this season's biggest events at Anderson Orchard. 
Located just outside of Mooresville on Greencastle Road, Anderson Orchard was started in 1969 by Paul and Carolyn Anderson, whose vision was to have an orchard where customers had the freedom to pick their own apples, something that is still offered today. The orchard has grown over the years to include 150 acres of apples, red raspberries, various nuts, peaches, pears, plums and pumpkins. The orchard store also offers fresh, in-season produce sourced locally and regionally, tasty cider, caramel apples and a variety of other items. Remember to check their website regularly during their season for updates on available produce and apple varieties. You pick produce includes red raspberries, blue plums, apples, pumpkins and chestnuts.
50th Anniversary Celebration
Still family owned and operated by Paul and Carolyn Anderson, along with Robin Anderson and Iran and Erin Sterling, this is truly a Morgan County family tradition is worth experiencing. Be sure to join them on August 31 for a special 50th Anniversary Celebration, as well as other upcoming events scheduled throughout their season, which typically wraps up in November. Be sure to factor in time for the little ones to enjoy the play area, which includes a giant mountain of straw to climb as well as play equipment.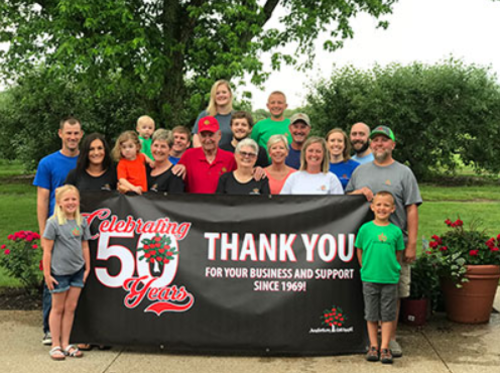 Craft Fair & Apple Festival
An annual tradition, this fun weekend event features two days of browsing through 50+ craft vendors, live entertainment, great food and more! The Craft Fair and Apple Festival is rain or shine with most vendors set up under a tent and is always fun for all ages. It's literally all the fun of a typical orchard visit, plus shopping - what could be better?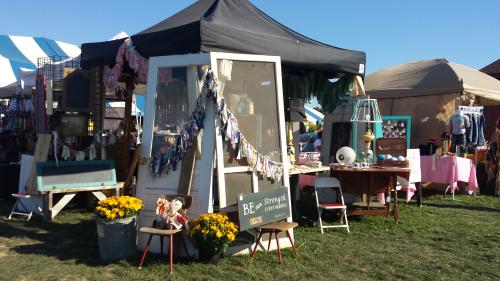 Kid Fest
A kid-centric version of Octoberfest, Anderson Orchard's annual Kids Fest event features two days of inflatable bounce houses and obstacle courses, fun activities, great food, and more. Take part in face paining, enjoy a train ride and learn about several animals on hand for the event. Apple and raspberry picking and hay rides will be available throughout the day as well.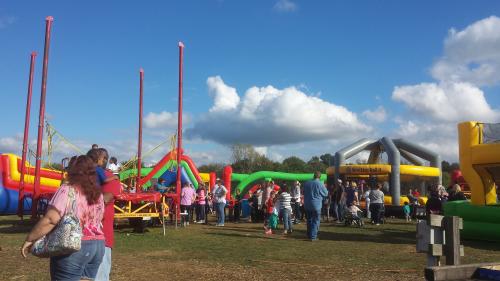 Orchard Dash 5K
Enjoy the beauty of the orchard in the fall with the fun and family-friendly Orchard Dash 5K event. The 5K course takes you through magical autumn scenery with colorful leaves as you loop through the orchard among the trees. There's also a special "Lil' Apple Dash" event for the smallest competitors. After the race, indulge in caramel apples, pie and cider from the concession stand! Register online.