This weekend, my family ventured out to the western edge of Morgan County. We enjoyed a beautiful, scenic drive that took us from Morgantown to Martinsville, out Blue Bluff Road and beyond, traveling through forests and farmland. We passed by Brooklyn, drove through Wilbur, all the way west to the tiny town of Eminence. There, we discovered this mural displayed on the side of the local post office. Doesn't it feel like you could drive right in?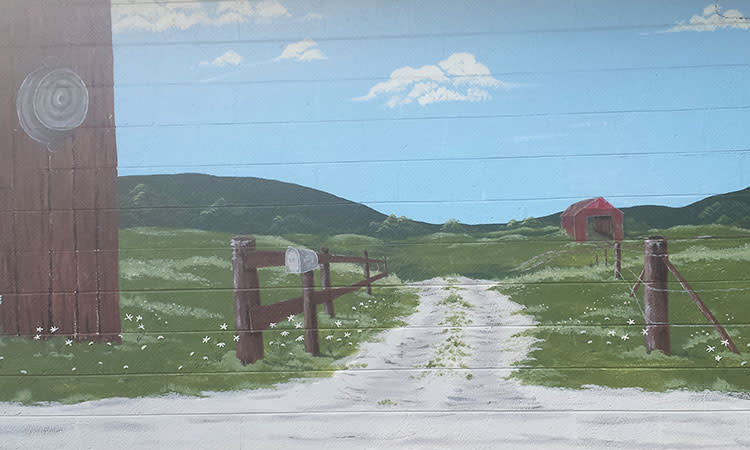 One thing about exploring country roads that never changes is that after awhile, someone always gets hungry! Then, your leisurely drive takes on a little more urgency as you look for someplace promising to enjoy a nice lunch or dinner. We ended up at the Main Street Bar & Grill in Monrovia. If you've never been there, Monrovia is one of Morgan County's charming small towns, located at the intersection of Indiana Highways 39 and 42, just a bit south of Interstate 70.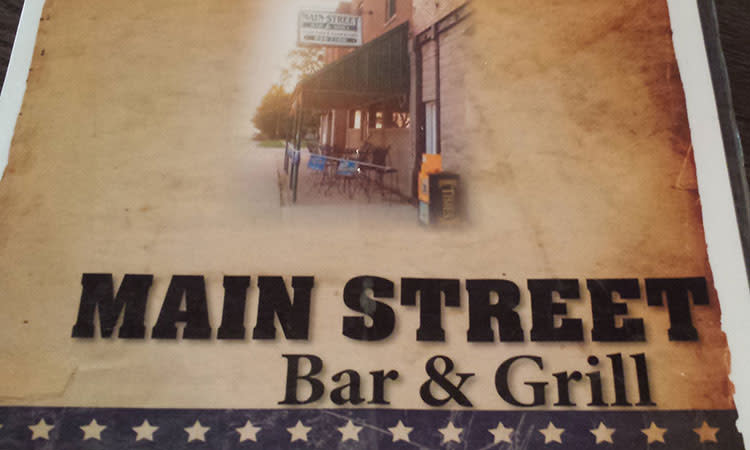 Yes, it's a bar and grill, and they have a great drink selection, but the dining area is very family-friendly. Buying some time to peruse the menu and make our final decisions, we ordered drinks and an appetizer - fried mushrooms. Expecting to see the typical pre-made breaded mushrooms come out, I know there were probably looks of delight on our faces when these were brought to the table - perfectly crunchy and beyond tasty!
Traveling with the small one that night, of course we were anxious to peruse the options available on the Kid's Menu - and there were several. If you know him, you won't be a bit surprised that he settled on the cheeseburger, and declared it "very good" along with the crispy crinkle fries.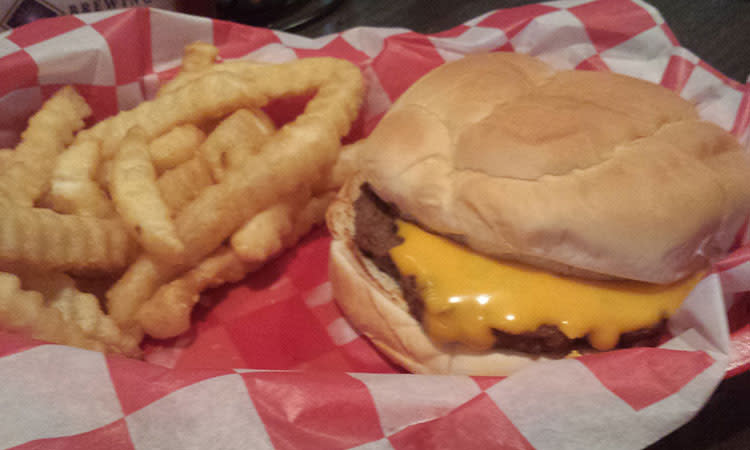 My husband and I are big on sharing, so one of us ordered the hand-breaded pork tenderloin (hey, we're Hoosiers - we've been known to judge an entire restaurant based on their tenderloin sandwich alone...) and fries. Long story short - both of us declared it one of the best we'd had in a very long time! You don't want to miss this sandwich.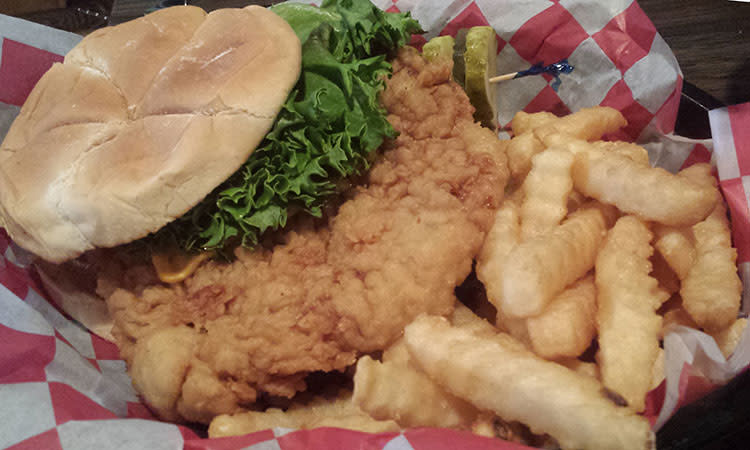 It was Saturday night and our waitress (who provided superb service, by the way) was adamant that we should try the prime rib. Served only on Friday and Saturday evenings, it's available in two sizes - 9 ounce and 14 ounce. Served with soup or salad and your choice of side, this one good looking (and tasty) piece of meat! No one left the table disappointed, that's for sure. In fact, we took some home for later!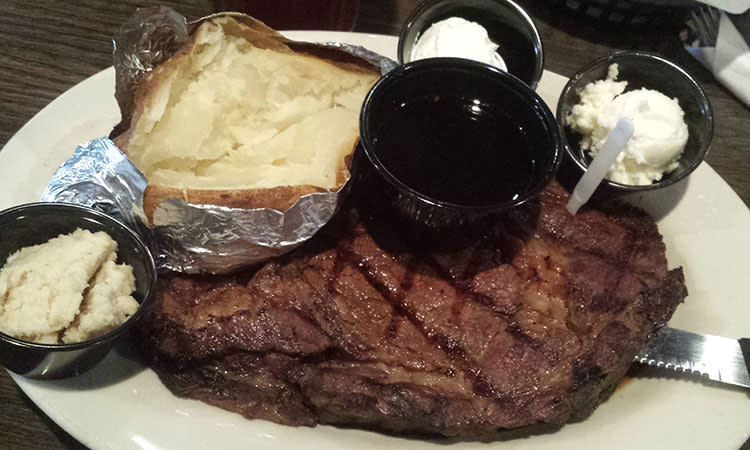 So, the next time you're sitting around with nothing to do... jump in the car and enjoy a scenic drive to Monrovia for a wonderfully satisfying meal. Don't forget to keep your eyes open on the way for beautiful scenery and small town treasures!