Part two in our #thankfulthursday series highlights the scenic beauty that Morgan County has been blessed with, exemplified by the area's gorgeous rolling hills, public park lands and family farms, some of which even welcome visitors! 

Morgan County, Indiana is quite simply where the ice age glaciers stopped to visit before retreating back northward. What that means for us today is that Morgan County is where we can most easily see the transition from the relatively flat landscape of northern and central Indiana into the gently rolling hills of southern Indiana. Morgan County is where southern Indiana begins, at least geologically speaking. In addition,  Morgan County is home to the White River, which offers opportunities for fishing, kayaking, canoeing, or just wading and rock skipping!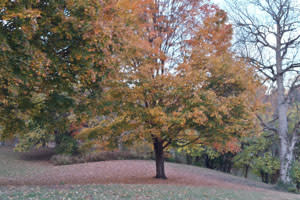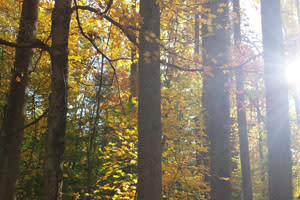 Thankfully, we've been blessed with state, county and municipally owned park lands where we can all enjoy this beautiful landscape. Some of our favorites are listed below:

Morgan-Monroe State Forest
Located between Martinsville and Bloomington, this state forest is beautiful any time of year and offers a lake, picnic areas and a great trail system for all level hikers - advanced hikers can even tackle the Tecumseh Trail that connects to Yellowwood State Forest in Brown County!

Burkhart Creek Park
A Morgan County Parks property, Burkhart Creek offers paved, gravel and natural surface trails, creek access and two shelter houses. The landscape includes both forest and prairie land in addition to the creek bank. 

Jimmy Nash Park
Operated by Martinsville City Parks, Jimmy Nash Park features a fabulous trail, several shelterhouses, playgrounds, a pond for fishing, swimming pool for summer fun and an amazing sledding hill for winter adventure! 

Pioneer Park
Mooresville is home to Pioneer Park, which features paved trails with scenic covered bridges, multiple playground structures, shelter houses,  a pool and even a zip line! The Screaming Eagle zip Line is unique in the region in that it offers a comfy two -person seat which allows you to travel both directions, with a friend!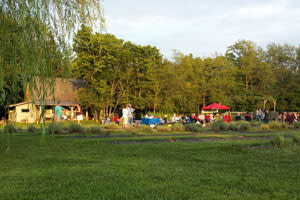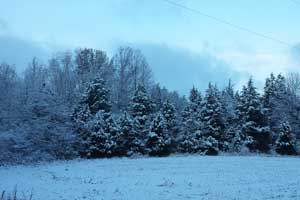 In addition to public lands, Morgan County is also blessed with a number of beautiful family owned farms whose owners are generous enough to share with visitors and residents. Some of our favorite open-to-the-public farms are listed below:

Anderson Orchard
Open seasonally from summer throughout fall, this orchard offers much more than just apples (though you don't want to miss those either)! You'll also find other fruits in season including you-pick options, pumpkin patches and fun events such as their Apple Festival and Craft Fair and Oktoberfest in the fall. You don't want to miss the concession stand either - may I recommend an apple slush?

Cedar Creek Winery
A member of the Indy Wine Trail, Cedar Creek is located just outside of Martinsville. You'll enjoy the scenic location, gorgeous grounds and unique wine offerings (and if you aren't that into wine, don't worry - they offer Cedar Creek Craft Brews as well). Keep an eye out for upcoming events like Wine and Canvas painting classes and even trail runs!

Grandpa Jeff's Trail Rides
Just outside of Morgantown, Grandpa Jeff invites your family to visit his family! They're experts at matching horses and riders based on experience level (it's okay to have none) for beautiful scenic rides. In addition,  they also offer pony rides for the small ones, cattle drives for the adventurous and fun, family-friendly seasonal hayride and campfire events.

Hunter's Honey Farm
Find out how bees make honey and how important they are to the planet's food sources, watch a live hive demonstration, see how honey is processed, and maybe even bottle your own! All these experiences and more are available at Hunter's Honey Farm, a family business that's been around for over a century. They also offer live natural Christmas trees, beginning the Saturday after Thanksgiving (giving you a great reason to schedule a visit)!

Willowfield Lavender Farm
A seasonal offering, this gorgeous farm is open June through mid-October and offers beautiful and fragrant lavender products and more! Get their summer concert series on your calendar now (you can thank me later) and be sure to stop by their Holiday Open House to pick up a few Christmas gifts, November 19-21. 

If you haven't yet had the opportunity to explore these beautiful Morgan County gems, we encourage you to make plans to visit us in the coming months to do so (and leave some extra time for exploring the scenic back roads as well). Visit Morgan County has all the information you need to plan a fun (and naturally beautiful) visit!