Local pet celebrity Pippa Squeaks is here to share some of her favorite pet-friendly spots to visit around Morgan County. You might already know Pippa from her Instagram account, @squeakpippa - and if you don't, you should go check it out and follow her for some fun four-legged adventures in Central Indiana (and sometimes beyond). We contacted Pippa about her opinion on the best pet-friendly places to visit with our four-legged friends and she delivered a fun top five list for us to share with you! Don't miss all the great outdoor options in the area as well - parks and trails are almost always pet-friendly for well-behaved humans and their four-legged friends.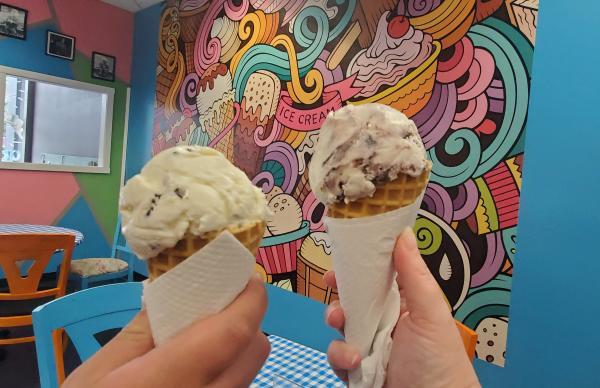 Chunky Monkey Ice Cream & Sweets
Located in Mooresville, just off State Road 67, Chunky Monkey is a locally-owned ice cream shop with a wide variety of tasty flavors, outdoor seating, a party room and even a fun area to relax and play some board games. 

Pippa says "Great owners! They have outdoor seating and offer pup cups in addition to the yummy treats for your humans."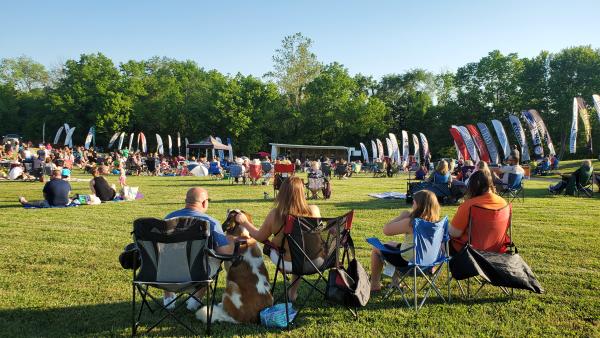 Mooresville Summer Concert Series
Live music at Pioneer Park takes place throughout the summer as part of the Mooresville Summer Concert Series. The concert area is huge - located between the aquatic center and the baseball fields - which means there's plenty of space for your group to set up your own seating area and even run around a play! There's always a food truck or two along with a locally crafted beer and wine. 

Pippa says "This is dog-friendly and FREE family fun!" 
Pippa's owner says "Pippa always enjoys these events because she is a social butterfly." 

Orchard Country Store 
Located in Mooresville, the Orchard Country Store is locally owned and operated and features a wide variety of merchandise ranging from everything you need for pets to apparel and accessories for humans. Stop in and browse and be sure to say hi to Pippa's friend Cashew!

Pippa says " This is an amazing little store that has just about everything for pups... including treats!" 
Pippa's owner says "Pippa enjoys picking out toys and other products. She also likes visiting Cashew (Cash), the bunny in the back of the store. The staff is awesome, and they are usually persuaded by Pippa to give her treats." 
 
Gather Around BBQ 
This locally-owned BBQ restaurant in downtown Martinsville got their start as a food truck at area festivals, so you know Gather Around BBQ is serving up tried and true local favorites. The humans in your family will love the pulled pork, chicken, ribs, BBQ nachos and their own signature mac and cheese dish - the Gabby Mac! Your pups will love the large, pet-friendly patio seating area that's open year-around and adjacent green space just off the courthouse square!
Pippa says "This locally owned eatery has a great all-seasons, dog-friendly outdoor seating area, friendly staff, and excellent food!" 
Pippa's Owner says "Gather Around BBQ is great for all-weather pup-friendly dining. Their patio is open in warmer weather and enclosed (with heat) in the cooler months."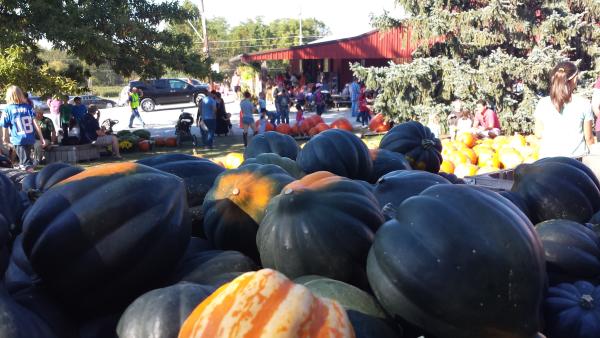 Anderson Orchard
A family-owned and operated orchard that's open seasonally, Anderson Orchard typically opens the first weekend in July and stays open for late summer and fall fun into early November. You'll find seasonal fruit and veggies through the summer and of course, several varieties of apples as they ripen throughout the season. Pick your own apples and raspberries, or buy them in store, and don't forget hayrides and pumpkins in the fall!
Pippa says "Bring your pup along for pumpkin picking time!"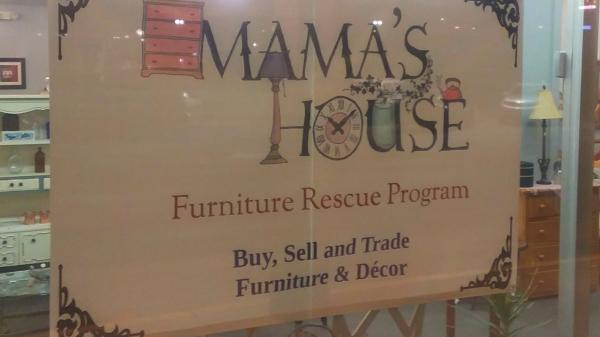 Mama's House
Mama runs a unique furniture rescue program on South Indiana Street, and she also loves rescue dogs, so stop in and say hi on your next shopping trip in Mooresville! At Mama's House, you'll always find a fun mix of furniture, artwork, mirrors, lamps and a variety of other home decor at "single-mom" friendly prices. 
Pippa says "Mama's House is a fun place to browse for rescue furniture, and she loves rescue pups, too!"
Many thanks to Pippa (and her owner) for this short list of fun, pet-friendly businesses in Morgan County. Keep enjoying your travels around Indiana, Pippa! 
To stay up-to-date on all of Pippa's adventures, you can give her a follow on Instagram at @squeakpippa or follow her Facebook page at Pippa Squeak Beals.