Yes, Mardi Gras. Yes, in Morgan County, Indiana. No, I'm not kidding. 
Because this is about as close as you can get to experiencing the authentic atmosphere and flavors of Bourbon Street in New Orleans, Louisiana... without leaving the Hoosier State! (Don't worry - the Hoosier version of Mardi Gras is family friendly.)
Of course, we're talking about Zydeco's Cajun in Mooresville. Located right on Main Street, Zydeco's delivers up authentic Louisiana-style cuisine in a fun and festival atmosphere all year 'round. It's always worth a visit, but when it comes to Mardi Gras season, well... they tend to take things up a notch or two!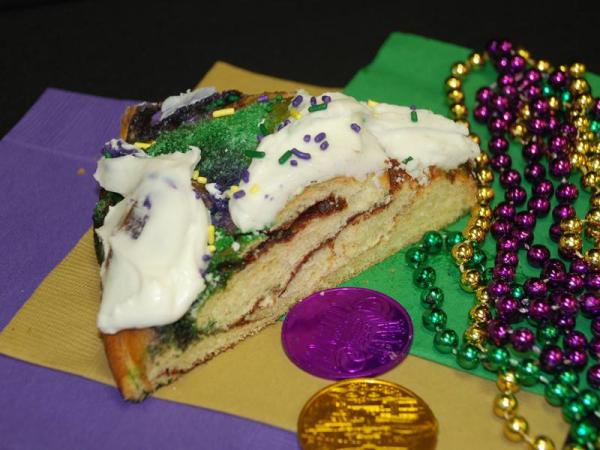 Traditional (and tasty) King Cakes are served throughout the Carnival season, but the big events take place the weekend leading up to Fat Tuesday, which is always the last day of the Carnival season, or the day before Ash Wednesday kicks off the season of Lent.
Mardi Gras celebrations at Zydeco's always include a super fun Family Night - this year, that's Friday, March 1. Kids are welcome at other times as well, but on Family Night there are special fun kids' activities to keep them entertained, such a creating their own Mardi Gras mask, face painting and painting shells, live entertainment, plus children who arrive in costume receive "ridiculously cool beads!" This year, Friday will also feature a special appearance from "Princess Etouffee and Emperor Cajun."  Be sure to get your photo with these members of the Mardi Gras Royal Family! 
Masquerade Night will be Saturday, March 2. Costumes aren't just encouraged, they're preferred and you'll certainly need one to participate in the costume contest and awards! There will also be scrumptious food specials, festive drink specials and irresistible King Cakes, as well as tons of live entertainment.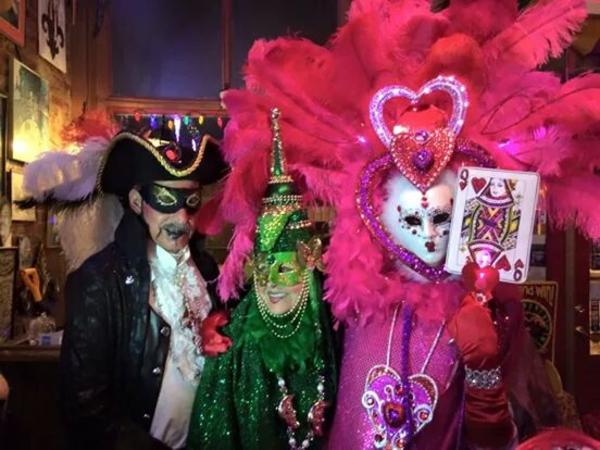 On "The Grand Night" of Mardi Gras, or Fat Tuesday, Zydeco's hosts their annual reservation-only celebration with out-of-this-world buffet style dining, cocktail specials, Jolie Pasta, oysters, BBQ shrimps, King Cakes and so much more! There will be prizes and awards for best costumes, lots of live entertainment and the 2019 King and Queen of Zydeco's will be crowned. Only 100 tickets are sold each year for this exclusive event and they sell out fast! Call 317-834-3900 to reserve yours before they're gone. Cost is only $50 per person. 
Live entertainment is always a big part of Mardi Gras celebrations, and the entertainment at Zydeco's this year will again feature some of their favorites - live music from Big Bill Taylor and Cadillac Matt; The LUV Family will provide fun costumed characters, including The Ringmaster for Family Night; and Taylor Martin, The Magician, will be on hand to amaze you!