The 2019 Giants LIVE North American Open will return to downtown Martinsville on August 10. All the action starts at Noon with strongman competitors from North America and beyond vying to potentially qualify for the World's Strongest Man competition. This is a unique opportunity to see world class strength athletes right here in Central Indiana! The event is free for spectators of all ages and will be streamed live and taped for broadcast around the world. 
Competitors will participate in a series of five strength showcasing events with the top finishers qualifying for entry into the 2020 World's Strongest Man competition. This year's featured events will be: 
Max Axle Press - Athletes will be attempting a World Record wight of 476 lbs.
Super Yoke - 1,000 lbs on their back. Who can carry it 100 feet the fastest? 
Car Deadlift - Who can pick up the car the most times in 60 seconds? 
Farmers Carry - 343 lbs in each hand. It's a race to carry it 100 feet!
Atlas Stones - Five stones weighing up to 410 lbs, lifted onto platforms at tall as 68 inches.
This event is the only North American competition that is a qualifier for the world event. Last year's event in Martinsville had 12 competitors, with the top three qualifying for the world competition. The top place finisher won by an impressive seven points last year, but there were only eight points difference between second place and eighth place, so this is historically a very competitive event with lots of action!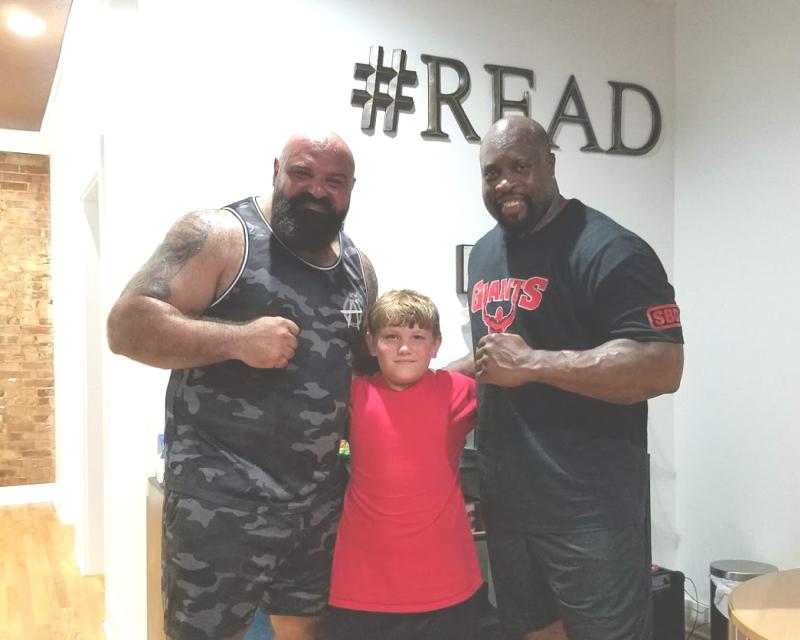 Be sure to check out the meet and greet event, immediately after the competition, where you can chat with competitors. Hosted by local Martinsville book shop, Fables and Fairy Tales, this is great opportunity for kids of all ages to get to meet the athletes, congratulate the winners and ask questions about their training programs. 
This year's will competitors include, in no particular order, 
Trey Mitchell, Texas, USA
Bryan Benzel, Nebraska, USA
Evan Singleton, Pennsylvania, USA
Kevin Faires, Utah, USA
Max Boudreault, Ontario, CANADA
Rob Kearney, Massachusetts, USA 
Mark Felix, Lancashire, ENGLAND
Bobby Thompson, Virginia, USA
Wesley Claborn, Missouri, USA
Andrew Clayton, Florida, USA
Tim Cote, Quebec, CANADA
Eddie Williams, New South Wales, AUSTRALIA