We hope you've already been to visit Cedar Creek Winery, just outside of Martinsville. (If not, what are you waiting for!?) The family-owned winery is always a great place to visit with friends or family. You'll enjoy the gorgeous atmosphere as you sample a variety of handcrafted wines. The tasting room is located on Leonard Road, just three miles from State Road 37, and they're open from Noon to 6 pm Sunday through Thursday and Noon to 8 pm on Friday & Saturday. Wines range from dry, to semi dry to sweet, with a few specialty wines availabl eas well. Their tasty Harvest Moon Ice Wine has won several (well-deserved) awards recently. The winery was opened in the fall of 2010 by area residents Larry and Donell Elsner. Wine tasting is free for up to six wines!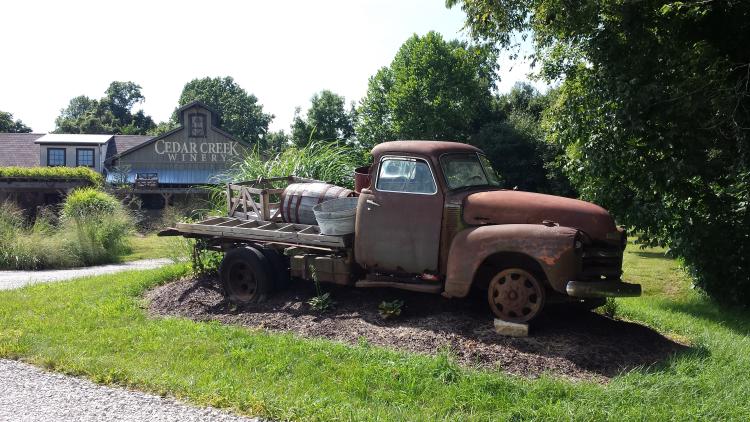 You may even know about Cedar Creek Brew Co, added to the property in 2015. Owner and head brewer Bryce Elsner creates several varieties of craft beer on site, inclduing their very popular IPA. Specialty varieties tend to sell out quickly, so it's a good idea to follow them on Instagram to know when they're tapping something new. Sample a few varieties to see which is your favorite - you can get a flight of four varieties, or go all out and do two flights! Weekend food service was added just a few months ago, so stop by on a Saturday for lunch, then enjoy the atmosphere on the outdoor patio. (There's even a kids' menu!)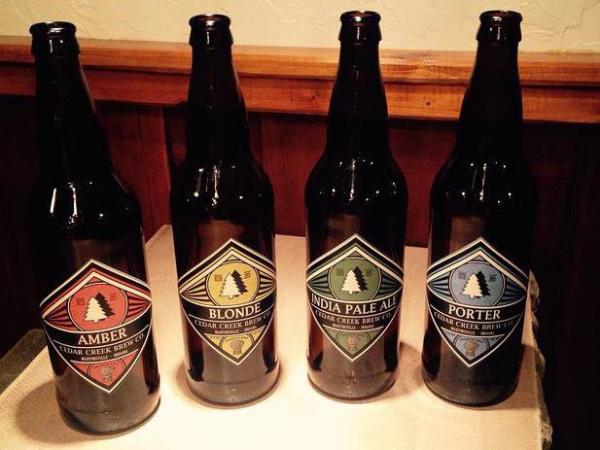 What you may not know about yet is Cedar Creek's newest addition to their family of businesses... on July 8, Bryce's sister Alyssa and her husband will officially open the doors of Cedar Creek Distillery! That's right, this already popular Martinsville attraction will be home to a winery, craft brewery and distillery - all on one property. The combination is unique in Indiana, at least for the time being, and allows for groups to each enjoy their beverage of choice even when they don't all agree.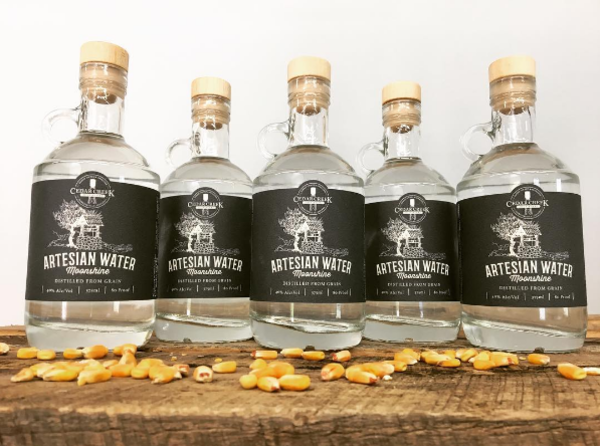 The Distillery's Grand Opening Celebration will take place on July 8, featuring live music from local favorites Bigg Country, as well as tastings of their Moonshine, Rum and Brandy. Their signature moonshine, named Artesian Water in a nod to Martinsville's history of mineral water resorts, will be used to create moonshine shake ups as well as a vareiety of other cocktails as well. While you're there, take a stroll around the grounds - you'll not only see grapevines growing near the road, but also that typical Hoosier sight of summer corn swaying in the breeze. That's because 100% of the corn used in Cedar Creek Distillery's product is grown right there on site, making for a fun farm to table experience!