"Welcome to Martinsville's first gastro pub!" We were welcomed to the newest eatery in Martinsville by a cheerful hostess and smiling serving staff as we prepared to sample the chef inspired flavors of 21 North Eatery & Cellar. Located on the downtown courthouse square, the space has been completely transformed and now features beautiful exposed brick walls, smooth wooden tables, hanging Edison bulb light fixtures and a relaxed, yet elegant atmosphere.
We took in all the details - the dining area is cozy and comfortable, the bar well stocked by all appearances, though we were enjoying a business lunch and did not indulge in the "post lunch cocktail" that was graciously offered (though on a later visit, I'm very excited to sample the Berry Bramble or the Musgrave Apple Mule). The arched brick doorways that will lead into an expanded seating area to be completed in the coming weeks add to the ambiance.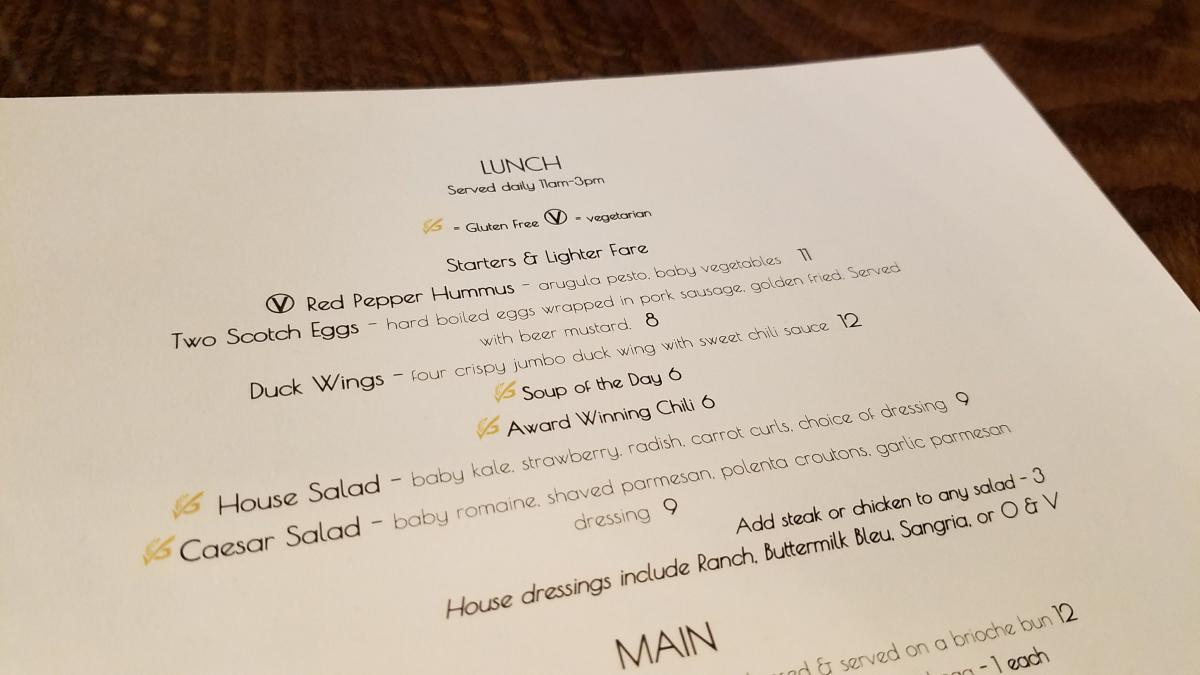 The restaurant's lunch and dinner menus both offer vegetarian and gluten free options. The lunch menu features specialties such as Scotch eggs, crispy duck wings, red pepper hummus and award winning chili to start off your meal. We opted to sample their sauteed local mushrooms as a beginning course. When they arrived, they were lightly sauteed, tender and full of flavor.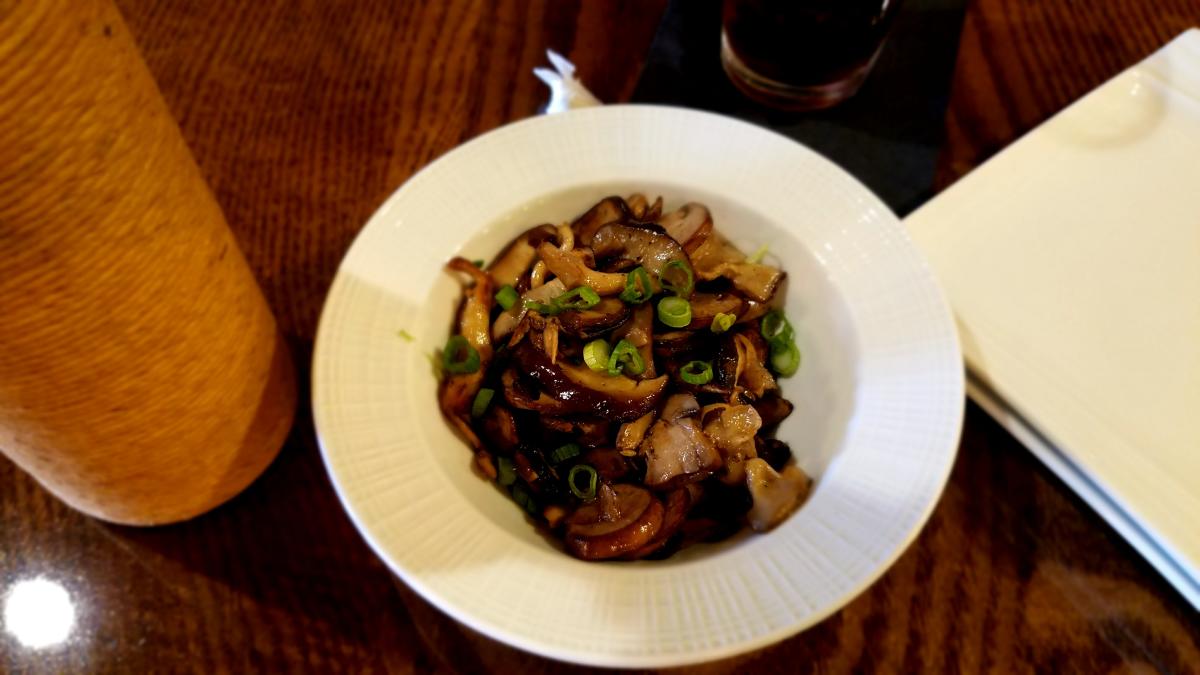 Moving on to the main course, my dining partner chose the Caesar Salad with steak. The dish featured baby romaine lettuce, shaved parmesan and polenta croutons with a garlic parmesan dressing (yum!) and she declared the salad itself "plentiful and fresh" while the steak was "tender and tasty."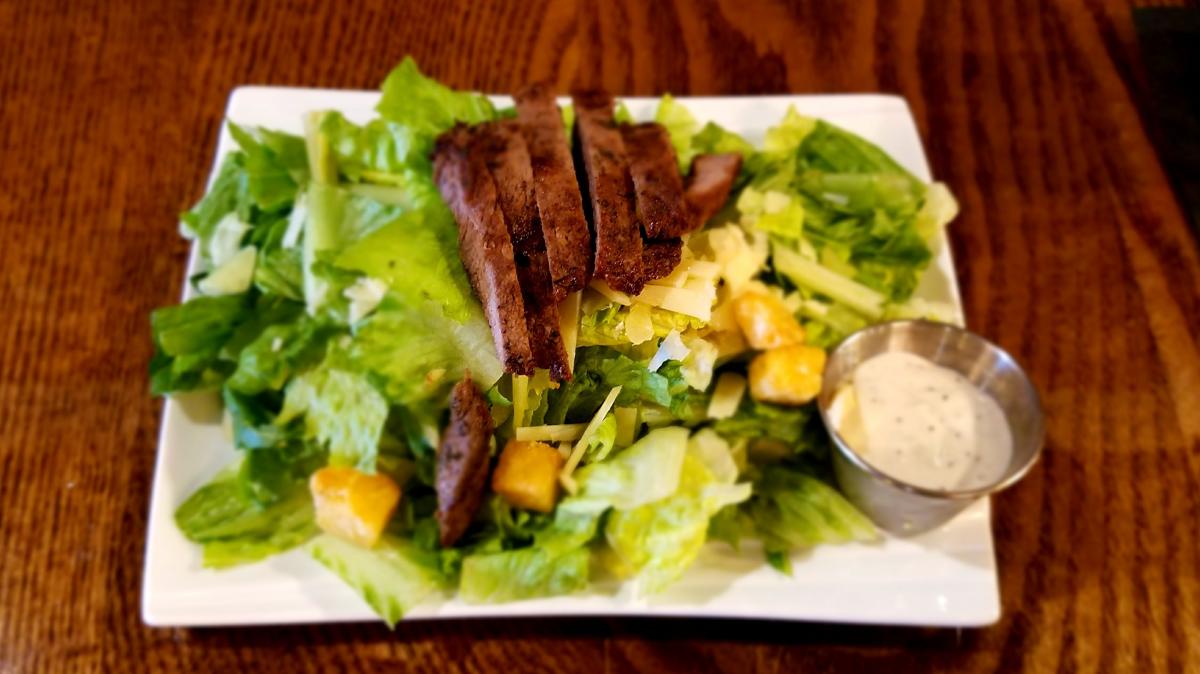 I went with the Pork Belly BLT, made with ample slices of brown sugar pork belly and sorghum aioli along with the requisite lettuce and tomato, all on a toasted brioche bun. One server described the experience of biting into this sandwich as "the heavens opening." An order of their signature crispy truffle parmesan fries on the side completed the lunch perfectly.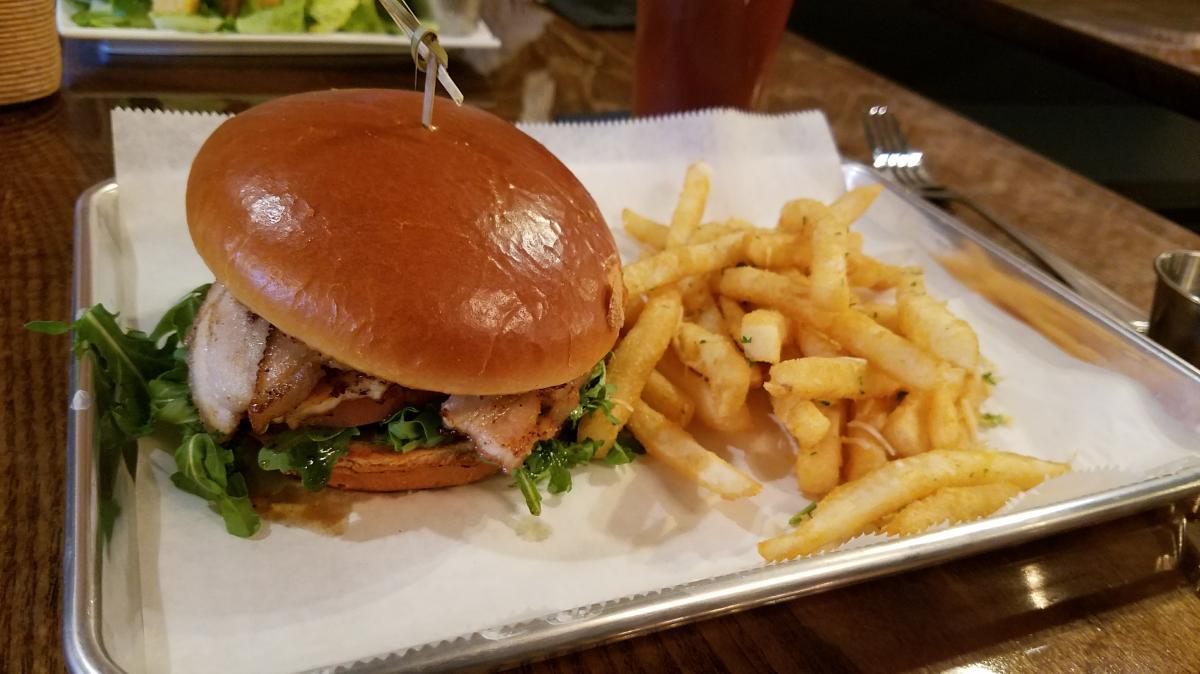 I can't wait to go back and sample the dinner menu! Lunch menu starters are joined at dinner by fried calamari, pork cracklins, smoked salmon bruschetta and the Chef's selection of both a cheese plate and a charcuterie plate. Dinner entrees will include flat iron steak, smoked pork chop, shrimp and cheese grits, herb roasted French cut chicken and more. Ingredients are sourced locally whenever possible and special consideration is given to locally crafted beer and wine options, as well as a few favorites from afar. Oh, and the bartenders will be just as excited to mix up a before or after dinner cocktail as they were the "post lunch" version!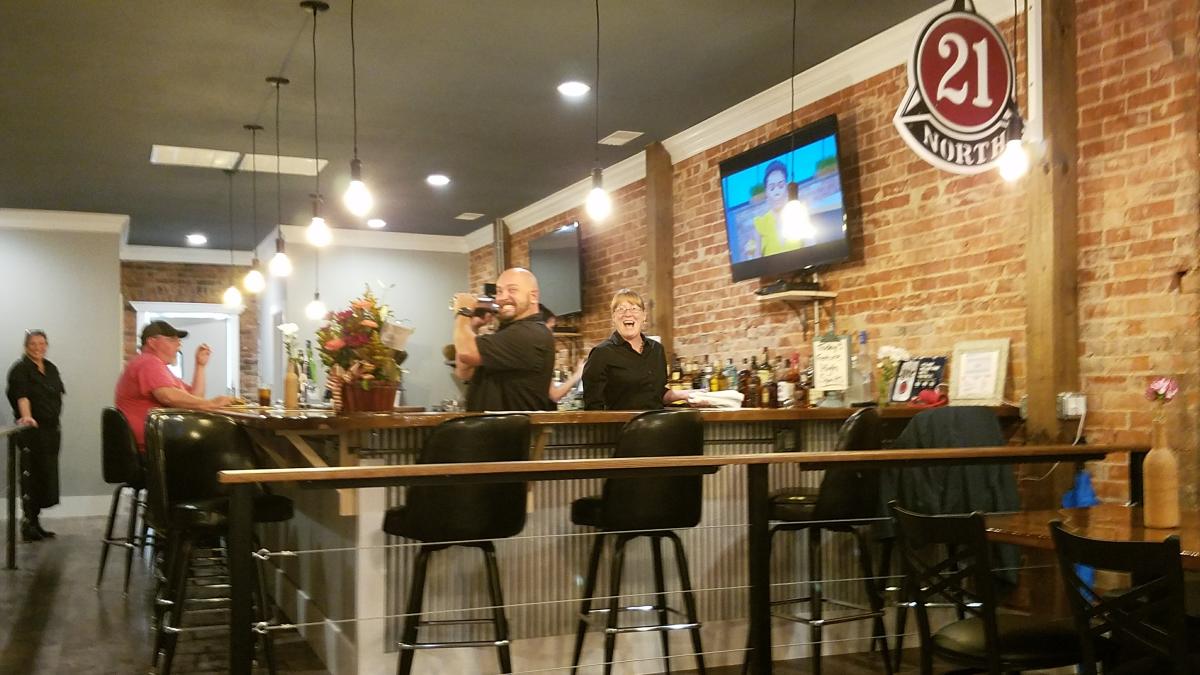 In short, our experience was delightful. I highly recommend adding 21 North Eatery & Cellar on your short list of special occasion restaurants (even if that special occasion is just a rainy Monday). There has been a lot of local chatter about this restaurant prior to their opening day - and for good reason. The service, food and presentation was absolutely impeccable. Our compliments to owners Connie and Tony Musgrave and to Chef Matt. You have truly created a special dining experience in downtown Martinsville, and we can't wait for a return visit!