Rediscover Martinsville, Inc., an Indiana Main Street program, seeks comprehensive designs for four public art installations in and near historic Downtown Martinsville, Indiana.
These four pieces will highlight Martinsville's association with John Wooden, renowned educator, leader, mentor, and coach, who was born in the city in 1910. More specifically, the project will focus on Wooden's philosophies of personal and organizational development, leadership, and success.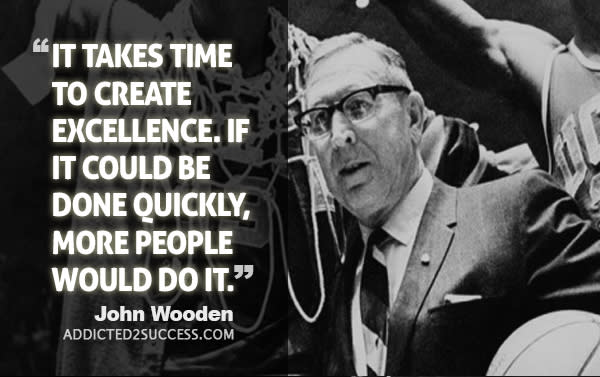 Submission deadline: 5:00 p.m., Friday, November 18, 2016
Artist(s) of selected designs will be paid for fully executed work. See complete RFP and application below for additional details. 
This project is funded in part by the National Endowment for the Humanities, Indiana Arts Commission, and Visit Morgan County, IN, with support from the Brown County Community Foundation.
RFP: Wisdom of John Wooden Public Art Project
Wisdom of John Wooden Application Form