If you're looking for fun, meaningful and unique gift ideas for someone special, may we recommend that you shop with our local Morgan County artists? If you're looking for one-of-a-kind gifts there's no better place to find them than from an artist who creates handcrafted products. Whether traditional art such as paintings on canvas or a more unique option, you'll be certain that your special someone is getting something made just for them! Here's a few of our favorite local artists and where to find them: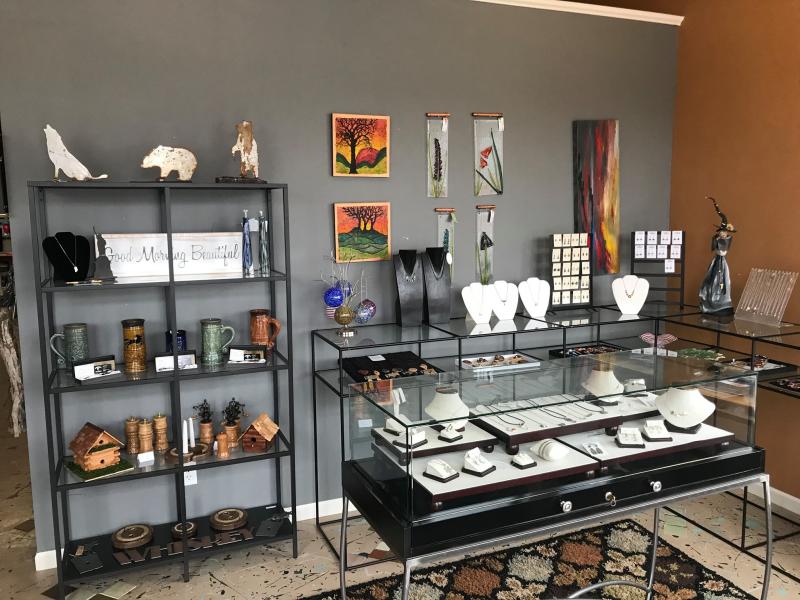 Where to Shop for Local Art
Art Sanctuary of Indiana
Several of our favorite local artists have studios at the Art Sanctuary, which means this unique former church building is something of a one-stop-shop for artistic creations! You can pick up a beautiful painting or a cute sock monkey from artist Nancy Maxwell, or choose a woven rug, painted canvas or handmade piece of jewelry from one of several other artists in the building. Join them for their monthly Second Friday Open Studios Night and Open Mic Night on Friday, December 13, 2019! 
The Sterling Butterfly 
Another one-stop place to find the work of several local artisans, this cute boutique is where you'll find beautiful and unique handmade jewelry from owner Pam Hurst as well locally crafted pottery, soaps, metalwork, woodwork, accessories and so much more. Do not miss the gorgeous wooden pieces from local artist Joe Krutulis while you're there! (Pam and Joe are both part of the Indiana Artisan Program.)
Berries & Ivy Country Store
Store owner Ann Lankford is also a renowned gourd artist and rug maker! Be sure to keep an eye out throughout the store for Ann's beautifully painted gourds in a wide variety of themes and sizes, from tabletop pieces to Christmas tree ornaments. 
Unruly Image Studio
Artist Lynne Medsker creates a wide variety of colorful creations. You can find her work at her home studio just outside of Martinsville, or at The Sterling Butterfly. Lynne also offers open studio days, so if someone on your list is a budding artist themselves, you could buy them a spot in Lynne's next workshop! (Lynne is also part of the Indiana Artisan Program.)
The Wool Shed at Breezy Manor Farm
Fiber artist Donna Jo Copeland lives, works and creates her beautiful wool pieces at her Mooresville area home, Breezy Manor Farm. The Wool Shed at the farm is open to visitors who can shop for gorgeous (and warm!) gifts AND meet the sheep, goats and rabbits that provide the wool! In addition to wearable pieces, you'll also find wall hangings, rugs and other home decor items. Hours to shop the Wool Shed are Friday through Tuesday from 11 am to 4 pm. 

Mooresville Arts Partnership
Stop by the December gallery reception at the Mooresville Arts Partnership to find a variety of works from local and regional artists. Receptions are held on the second Saturday of each month and feature everything from painting to sculpture to pottery and more!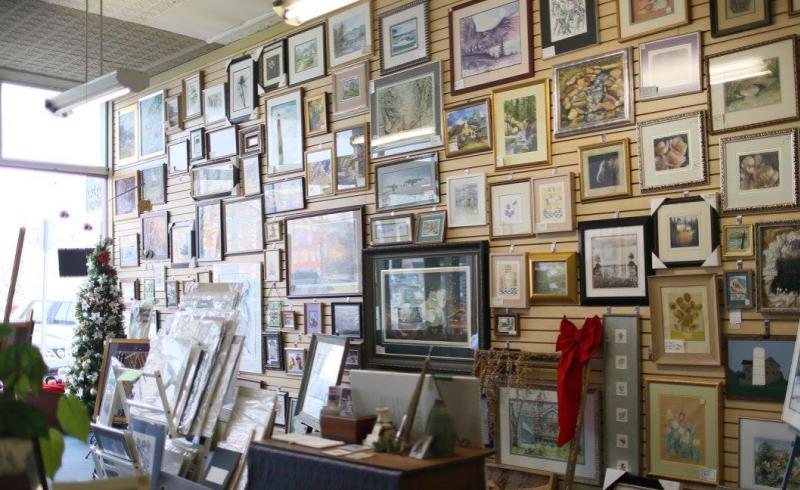 Gift Ideas for Artists
Here's a fantastic gift idea for your artistic friends - perhaps they have something they'd love to have framed, but just haven't gotten around to it yet? These local shops can help with that! 
Colorworks Art Gallery
Here, you'll find original paintings from gallery owners Mark Burkett and Jeanne McLeish, as well as works from other artists. 
Maxwell's Art Gallery & Framing
Kathy Maxwell offers works from several area artists as well as some handmade jewelry and other items in addition to framing services. 
Create Your Own
Have individuals on your list who would rather create their own works of art, but aren't quite sure where to start? We have answers for that, too! Sign them up for a fun workshop or class where they get to create something beautiful under the guidance of a more experienced artist. 
Art Beyond Crayons
Owned by a former art teacher and located in Morgantown, Art Beyond Crayons offers individual sessions or group experiences in creating art in multiple mediums. Watch for their fun open paint nights, too! 
Ateliers Sip N Paint 
Local artist Sally Hedges offers regular classes at her studio just outside of Martinsville. Individuals and small groups are always welcome - simply check her Facebook page for details on upcoming events and choose something you (or a friend) would love to create! 
Shelly's Ceramics
Brand new this year, this fun shop allows you to create ceramic works of art for just about any occasion. Come create a one of a kind gift to give, or schedule a group visit for family or friends to share the creative experience!
The Wood Canvas
Another fun create-your-own workshop provider, The Wood Canvas regularly hosts public and private wood painting parties where participants are able to transform ordinary wood into gorgeous pieces of art to display in their home. 
Occasional Classes
There are also a number of places who offer occasional classes, so watch our calendar for upcoming offerings from The Farmhouse Market and Full Circle Shop in Mooresville and classes from a variety of local experts at the Top Floor Creatives Makerspace, located upstairs at The Sterling Butterfly in Martinsville.