As the seasons continue to change, we're looking ahead a bit toward the season of pumpkins, apples and fun fall festivals! 
Morgan County is still, in many ways, farm country.
In farm country, the end of summer means harvest time, and what do you do after the harvest?
You celebrate! Maybe that's why we have so many great family-friendly fall festivals and special events in September and October. Here's a quick run-down of some of our favorite fall festivals and major events happening in Morgan County so you can get them on your family's seasonal calendar.  
Keep an eye on our full event calendar for additional events as we are always adding new information on upcoming things to do in the area. In addition, check out our Fall Fun page for info on fall themed attractions and things to do throughout the county!
   
September
Morgan County Farmers Market
Tuesdays from 3-7 pm at the Friends Church in Mooresville
Saturdays from 9 am to 1 pm at The Main Connection in Martinsville
Paragon Homecoming Festival
Labor Day Weekend: Sept. 2-4
Union Street in Paragon
Country Rockin' Blues Fest
Labor Day Weekend: 4 bands each day, beginning at 2 pm!
Day 1  - Sept. 3
The Ultimate Garth Brook Tribute, An Innocent Band, Duke Tumatoe, Jennie DeVoe
Day 2  - Sept. 4
Kid Kentucky, BIGG COUNTRY, Gene Deer & Gordan Bonham, The Phil Pierle Trio
Cedar Creek Winery, Brew Co & Distillery, Martinsville
Monrovia Festival
Sept. 9-11
Monrovia
Colonel Vawter Day
Sept. 10
Morgantown
3rd Thursday on the Square: Bicentennial Celebration
Sept. 15
Downtown Martinsville
Downtown Mooresville Street Fair
Sept. 17
Downtown Mooresville
Eminence Harvest Festival
Sept. 17
Eminence Schools & Fire Barn
Fall on the Farm Little Red Barn Market 
Sept. 17
Walker's Homestead
City of Martinsville Bicentennial Celebration
Sept. 17
Downtown Martinsville
Rockin ' Out at Pioneer Park
Sept. 24
Absolute Queen & The Ultimate Def Leppard Tribute
Pioneer Park
Old Town Waverly Festival & Morgan County Bicentennial Celebration
Sept. 24-25
Old Town Park at Waverly
Apple Festival & Craft Fair
Sept. 24-25
Anderson Orchard, Mooresville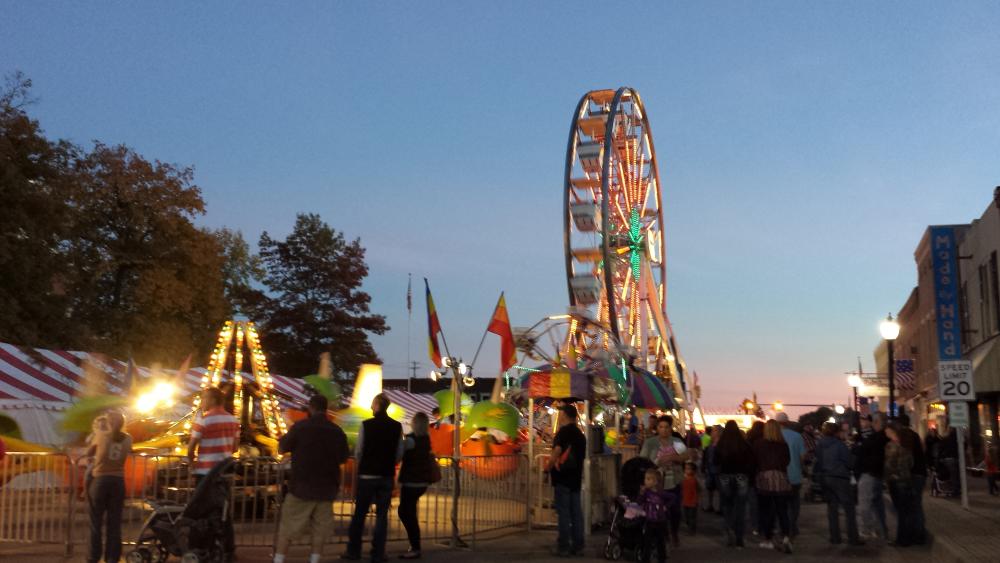 October
Drink at the Creek Concert Series
Oct. 1, 5 pm
Beatles vs Stones & Dean Martini
Oct. 8, 5 pm
Hairbangers Ball & The Big 80s
Cedar Creek Winery, Brew Co & Distillery, Martinsville
Fall Foliage Festival
Oct. 6-9
Downtown Martinsville
Fall Break Festivities
Oct. 8-16
Anderson Orchard, Mooresville
Mooresville Arts-A-Palooza
Oct. 15, 10 am-4 pm
Mooresville Arts Partnership
3rd Thursday on the Square: Spooky Shopping
Oct. 20, 5 to 9 pm
Downtown Martinsville
Fall Harvest Festival
Oct. 22 & 23
Maple Grove Market, Martinsville
The Haunting of Waverly
Oct. 29
Waverly Park, Martinsville
Stay tuned for a future post featuring additional upcoming Halloween events! We'll have that list available a bit closer to the holiday.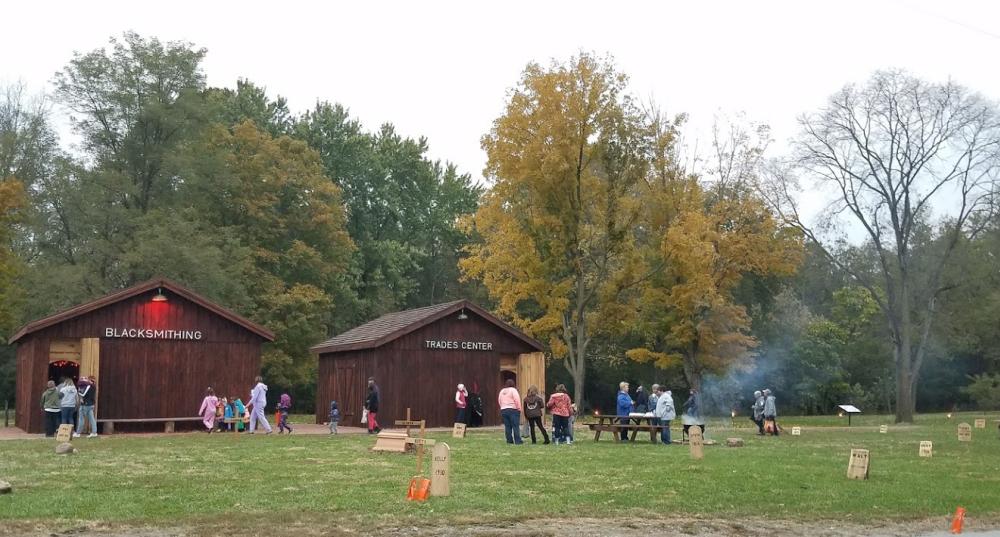 Mark your calendars and make your plans now, to spend a day (or two) in the beautiful Morgan County countryside this fall! Watch our calendar of events or check our Fall Fun page for even more upcoming things to do and be sure to keep an eye on our blog for updates on fall color, when the time arrives.