Looking for some opportunities for family fun this holiday season, without any large crowds? Nothing spreads holiday cheer quite like some twinkling Christmas lights! We've got the info you need to enjoy some zero-contact holiday fun! Light displays are a great way to enjoy the season and jump start your holiday cheer. I can remember as a child piling into the family car to go look at the Christmas lights, and today's kids will enjoy having those memories just as much. Because you'll be staying inside your vehicle, you're minimizing any health risks in regard to COVID-19 for both your family and others. Dine in or pick up some carryout from a local eatery to enjoy along the way, on your way home or at a local park if the weather's mild.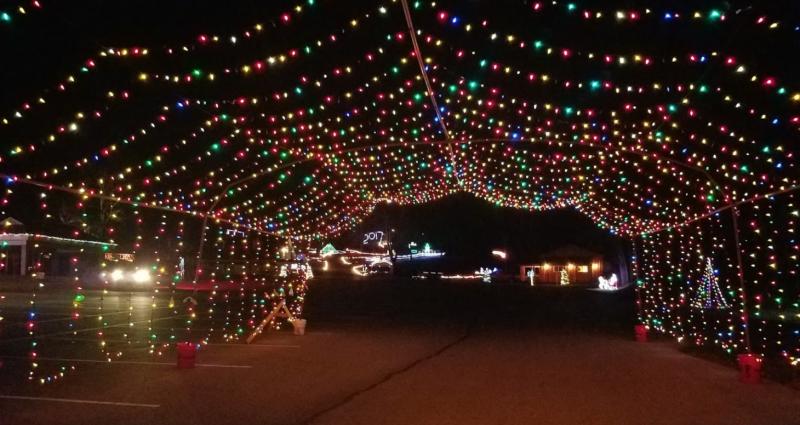 Festival of Lights at Jimmy Nash Park
November 6 - January 1, Martinsville
The Festival of Lights is a Martinsville tradition, and the perfect way to end the evening after a visit to the Martinsville Candy Kitchen for holiday candy canes! (See the Martinsville Candy Kitchen Facebook page for specific candy cane pour times, but they almost always make them on Friday evenings in December and up to three times each Saturday.) Drive through the lower loop of Jimmy Nash City Park in Martinsville to see this year's light display.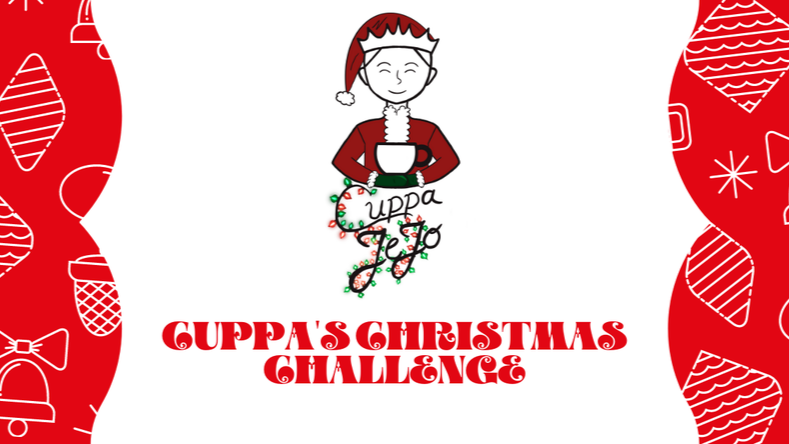 Sponsored by locally-owned coffee bar Cuppa Jejo, maps will be available for this holiday light tour beginning December 1. Participating residences in the Martinsville area will not only have beautiful displays of twinkling lights to enjoy as you navigate the self guided map, you'll also want to keep an eye out for the "Secret Jejo" at each location (be sure to snap a photo)! After you've seen all the displays, and hopefully spotted all the hidden "Secred Jejo's," be sure to vote for your favorite online for the people's choice award! Turn in your "Secret Jejo" photos to earn a prize. Register now to receive the map via email. 

Mooresville Christmas Lights Tour 
December 3-31, Mooresville 
mooresvillelights.com
The Mooresville Christmas Lights Tour is now in its second year, and it's quickly becoming a popular tradition. Beginning on December 3, get your tour map at a participating businesses or by download (we'll add it to our calendar listing). Navigate the self-guided trail to enjoy a wide variety of Christmas lights displays in and around Mooresville. Be sure to vote for your favorite display using the code printed on the yard sign at each location. Each time you vote, you'll be making a small donation to local area non-profit organizations. Those small donations add up and you can feel good about spreading some holiday cheer and doing some good at the same time!  (Download the map.)
Be sure to keep an eye out for Santa along the way. He's been known to hang out at stop #10 to hand out candy canes from time to time. Weather permitting, Santa will be out on Dec. 4, 11 and 18 from 7-8:30 pm.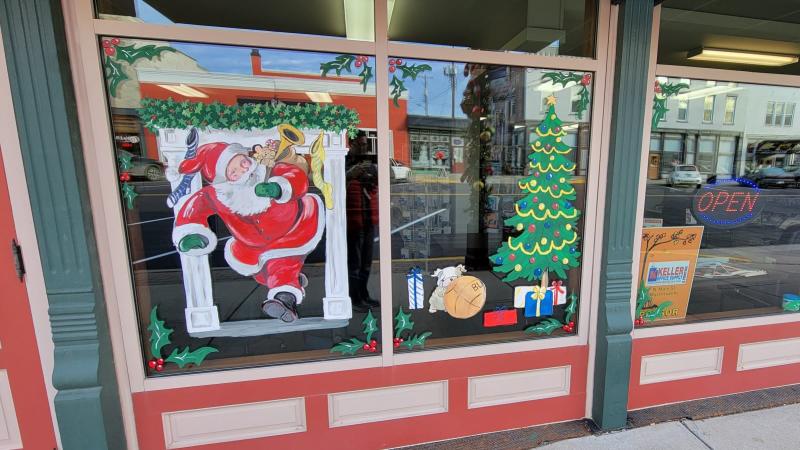 Downtown Martinsville Window Display Contest
throughout the holidays, Downtown Martinsville 
The Bobby Helms Jingle Bell Rock Christmas Spectacular takes place in downtown Martinsville on Sunday, Dec. 5 (get the event details here), but if you've been downtown lately, you'll notice festive holiday window displays all around the square (and beyond)! Each business has created a window display in their own signature style (find The Grinch and Whoville at Fables & Fairy Tales). You can vote for your favorites until Dec. 3 by donating at your favorite businesses (proceeds go to the Red Barn Food Pantry and Gunner James Burnam Food Pantry), but the window displays will remain throughout the holiday season. If your family is out looking at holiday lights and decorations, be sure your route takes you through downtown Martinsville!